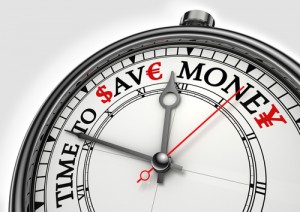 It's a New Year and time for a new look for your home. Unfortunately, you blew your savings on Christmas, so what can you do?
Lots! With the right strategy, you can totally redo your interior design. It just takes a little creativity and time.
Window shop and then recreate. Head out to furniture stores and snap shots on your smartphone of things you love. Go pin crazy on Pinterest. The idea is to gather as many great ideas as you can. Then look for ways you can recreate the looks you love. You can find a DYI project for almost any piece of home décor out there.
Gather up your souvenirs and mementos. A style that focuses too much on knick-knacks can look tacky and overwhelming, but bringing in a few prized items can make a design more personalized. Consider using a few of them as a focal point for a room or as inspiration for your design.
Go yard sale hunting. The most expensive part of updating your house is buying furniture. Many people are put off by the idea of shopping used. Won't it be scratched up, ugly, and outdated? Maybe, but with the right piece, you can easily update it to create something beautiful. You just need to know what to look for. Find pieces with a structure and size you like. Then make sure they are sturdy and don't have an odor, water damage, or any major dents and dings. Now you can give it a total makeover, painting the perfect color to match your décor and switching out any knobs or pulls.  Voila! Something that suits your style – for a fraction of the price.
Change up current furniture. It's not just used furniture that can be changed up – look at ways that things you already own can be updated with a fresh coat of paint or new hardware. Dig up old accessories or items you've buried away in the basement. How can they be incorporated into your new look?
Go bargain hunting. For all your accessories and certain furniture items, such as sofas and area rugs, you're better off buying new. Brick and mortar stores like Ross, Marshalls, and TJ Maxx often have great designer accessories and smaller furniture items, such as side tables, at great prices, but don't overlook the internet. Online stores like Moshells tend to have a wider selection available.
Break out the sewing kit. Fabric is inexpensive, so it's a great way to inject some color and personality into your interior design. You can create pillow cases, curtains, new seat covers, table linens, and sofa covers. If you're not a master at sewing, look for ways that you can hide the seams. Fabric accents are also easy to change in and out based on the seasons or as trends come and go.
Update frames. It may seem like a small thing, but consider how it would change the feel of a room if you painted those standard black frames a bright blue. Or what if you used some white paint to create a rustic look with those traditional wood frames? It can make a big difference for the room as well as the artwork housed inside the frame.
Showcase your books. It's a great way to add color to a dull design. Pick and choose the title that matches the color scheme you're going for. And look beyond the bookcase. You can stack them on a coffee table, place them on a mantle shelf, or even show them off in your kitchen.
Go floral. Bring some of the outdoor beauty indoors. You can regularly add fresh flowers to your design, or you can dry some out for more long term use. Don't stop with flowers though – twigs, driftwood, seeds, and nuts can all look attractive with the right execution. It's an inexpensive way to bring a more natural feel to the interior.
Be open-minded. The key to budget-savvy decorating is to think outside the box. Always be on the look-out for new ideas or for new ways to look at old items, and you can constantly change up the feel of your home with a little investment of your time – and not as much of your money.
Category: Home Renovation, Saving Money