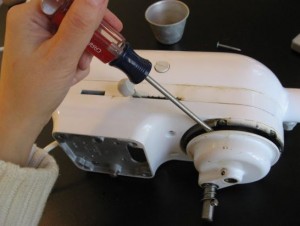 Your home is something you may take for granted after you have lived there a while. Having a negligent attitude may have detrimental effects on your property however. After all, buying a house is the biggest investment of your life so maintaining it properly is in your best interests.
Performing maintenance tasks on a routinely basis can save you costly repairs in the future. Regular check-ups can also provide peace of mind in the knowledge that your home and family are secured, allowing you to relax and enjoy the time spent indoors.
Although every property is different, there are certain ways you can carry out maintenance duties over a number of areas. Here are just 5 tasks to consider checking on a consistent basis.
Drainage
Drains are an area of the home which can be a nuisance to keep clear. If they're not cleaned, water is more likely to overflow and sometimes even cause the drain to collapse under the extra weight. If winter sets in and water has collected in the drain, it is also likely to freeze and spread into damaging areas of the home. Cleaning drains and gutters around 2/3 times a year should be sufficient enough.
Fire Precautions
The standout advice for dealing with a fire comes with the installation and inspections of smoke detectors. Perform regular tests by checking all your smoke alarms; if they don't operate or are faltering then replace the batteries. Also ensure that fire safety routes are clear at all times. To help prevent fires initially happening, take care of electrical wiring and appliances which may overheat.
Rust
Rust is a problem easy to occur and even easier to ignore. Exposure to the elements over a long period is the major cause of rust. In relation to pipes in particular, rust can cause leaks or even for them to burst. Roof materials are also a matter of concern. To prevent it from forming, keep metal and wood surfaces clean. Alternatively, use a bit of elbow grease with sandpaper or power tools to remove it. Chemical formulas are also available for this sort of work.
Kitchen
With many electrical appliances in the kitchen, it is a room which requires constant attention and occasionally maintenance work to be carried out. For example, the condenser coils at the back of the fridge can overheat if they are not cleaned. Pull it out at least once a year and vacuum dust, hair, etc away. Also, regularly check the wiring on such items as toasters, microwaves and blenders because their extensive use may cause a higher risk of deterioration.
Cold Weather Precautions
You need to insulate your home from cold conditions over the winter months. Loft insulation is a great way of keeping in the warmth and also reducing heating bills at the same time. You may need to redo your insulation however so it is advisable to check when possible. Also make sure your pipes do not freeze over in sub-zero temperatures as this can cause them to burst and potentially cause a lot of damage to your home.
There's enough to check out and look after in your home; if you want to look at these sites for more information, tools to help and general advice:
Category: Home Renovation