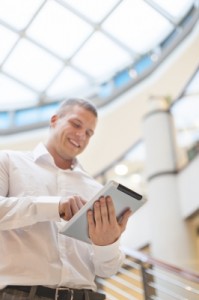 It is an age-old saying that time is money, but it is seldom more accurately used than when applied to running a business, and more so a business start-up. Starting your own business can take every spare minute you have, and you'll still find something else that needs doing! Setting up on your own and being in control of all decisions for your business doesn't mean you have to go it alone. As there will never be enough hours in the day to do everything yourself, look for help with the specialist areas that you can delegate to professionals in that field. Don't work yourself into the ground trying to do everything yourself. Let the experts take some of the pressure off while you concentrate on doing what you do best to build your business. Unless you come from a financial services background, it is likely that the area you lack expertise in is the management of financial processes and administration.
Financial Concerns
There are many things to consider when planning how to set up a recruitment agency and one of these main concerns will be finance. Whether you are thinking about finance to support you in the initial set-up of your business and the early stages, or whether you are thinking about how to manage ongoing finances, such as payroll or invoice factoring, this can be a big issue to deal with so don't be afraid to ask for help. There are service providers who specialise in supporting new recruitment business start-ups with these processes, so why not use them? When it comes to paying staff, managing client accounts and settling up with the tax man, these are areas that you can't afford to cut corners on.
Financial Management Need Not Be a Headache
If you have got your start-up funding arranged but recognise that you will need some support with your cash flow and managing your finances, then there are specialist service providers who can help with this side of your business.
Use your time for the most productive work you can do and pay others to manage more efficiently the tasks that you struggle to get through. Click here for more information about services that your new business could benefit from. Your time is precious, so make sure you spend it wisely.
Financial Support Might Be What You Need
Some businesses really do start as just a great idea. If that is you then you have a lot of work to do to research your idea and see if you can pull together a viable business plan. While doing your research and planning you will start to get a feel for how much financial support you will need to get your idea off the ground. If you need some financial support to get you started, there is lots of advice available on the government website. The site explains what funding may be available and provides links to further sources of information.
Image courtesy of:  adamr FreeDigitalPhotos.net
Source: https://www.gov.uk/starting-up-a-business/get-funding
Category: Business, Personal Finance