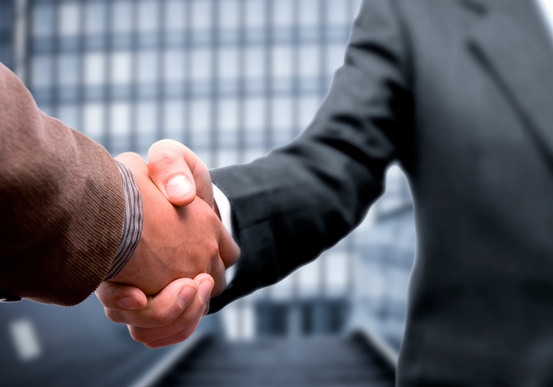 The difference between a mediocre salesman and an ace sales professional can be huge. Commission earnings can vary by 1000% or more in almost all industries. Some may take home six figures while others are making just enough to scrap by. What's the secret? More than any covert techniques or hard skills, the key to success in sales is the attitude and desire of the sales professional. If you're looking for a new sales employee, make sure they have these three qualities and you'll have a great performer.
Customer Service Mentality
All too often, commission salesmen start to see their prospects and clients as dollar signs. The top performers in the field know what it means to serve their customers and do the job right. Sometimes this means going the extra mile to make the customer happy, even after a sale has been completed.
Top earners with sales executive jobs will follow up with their customers to make sure they're happy and to ask for their future business. Word of mouth and referrals can often be a huge revenue stream, so keeping those clients' attention is critical.
Willingness to Learn
One common deficiency of sales people that turns off prospective buyers is a lack of product knowledge. A successful salesman will know the product inside and out. If it's a technical product or service, this becomes even more important. They will often be selling to experts in the industry, and those experts will know a lot about what you're offering before they ever receive a call. Make sure your sales people can wow them with extensive product knowledge and understanding, and you'll have a buyer.
Not only should they have a willingness to learn about the product they are selling, but they should also be willing to learn about sales. They should be constantly trying new sales tactics and changing up their own routines. A good sales person knows to let go of their pride and listen to other's advice about their field as well as give up bad sales habits they may have developed.
Ambition to Do Well
Without ambition, a salesman is nothing. People who enlist for new Sales Vacancies will often have a lot of initial enthusiasm, but it's important that they keep this enthusiasm and motivation up over time. Nothing can drop a sale like a lack of confidence, and if your sales people don't think they can make the sale, they won't.
An appetite to make money and sell will give them the confidence they need to make the sale, creating a positive feedback loop which will encourage them to learn more and do well in the role.
By choosing the right employee for sales executive jobs from the start, you can ensure the continued growth and success of your company. A poor sales person can only be improved with a monumental amount of effort, and finding the right employee will help you grow in ways you never imagined.
Category: Business