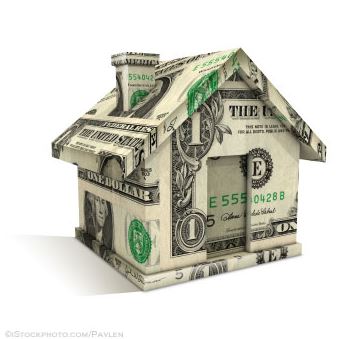 There are a number ways to save money on repairs for your home and your car. The cost of an unnecessary car repair due to poor maintenance can be expensive, and the cost of a service call to your home for a simple repair you could have done yourself is a waste of money. Here are solutions to save money with these six common repairs:
Your garbage disposal
Sometimes your garbage disposal will seem as if it is broken, but all you need to do is push the reset button. This is a button that will be located on the bottom or the side of the machine. If this fails to correct the problem, you might try using a wooden broom handle or something similar in strength to push the blades of the garbage disposal. Make sure the switch is off and the machine is unplugged. Sometimes the disposal is simply jammed and is not broken.
Your dish washer
If your dishwasher is leaking, check the gasket around the front door. Often this seal can wear over time, and it is something that is easily replaced without the help of a professional. Also, try running it on a different setting for a change to make sure it is draining properly and getting the right amount of water.
Your washing machine
Many people don't realize that today's washing machines often contain microprocessors. Sometimes, a machine may appear broken because it will not stop filling up with water, but before you call a repairman, unplug the machine, wait a couple of minutes and plug it back in. The computer chip will reset, and you may have saved yourself some money on a service call.
Your clogged drain
If you have a kitchen sink or bathroom sink with a stoppage, before calling the plumber to clear the drain, make sure the stoppage is not in the trap. Put a bucket underneath the trap to catch the water that is backed up into the sink and take off the trap. Often the clog is in the trap, and you can clean it out with a brush and a water hose. You can also use powerful, natural cleaning products to rid your drain of debris, which is a fraction of the cost of a repairman.
Your air conditioner
If your air conditioner is not providing cool enough air, check your filter. A dirty filter can cause your AC to lose its effectiveness. Filters can be as cheap as a couple of dollars, so replacing them every six months will save you a tremendous amount in unnecessary inspections or repairs.
Your car
Buy your car from a dealership and have them do the maintenance. They will do a better job because they know more about your model car than an independent auto repair shop would. For example, purchasing an Overland Park Mazda CX 5 will save you money in expensive fees you might otherwise spend on auto repair ships. A dealership can save you both time and money in the long run.
Sooner or later, everything mechanical needs to be repaired. There are, however, simple things that you can do yourself and save a lot of money. Follow these tips to help give your wallet a break with common repairs you might run into.
Category: Family Finances, Home Repair