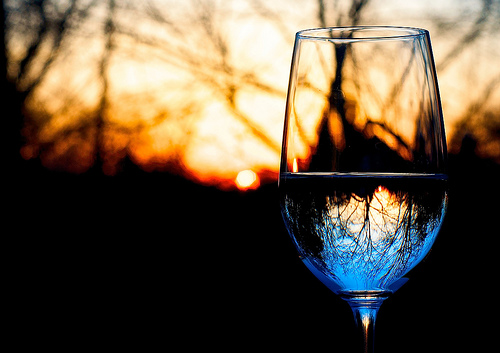 Wine has gained a lot of reputation as an investment in the past few years. The financial experts agree upon the capability of Wine to offer excellent returns. However, wine is not the right type of investment option for the faint-hearted or investors with low budgets. According to the executive editor of Wine Spectator magazine, Thomas Matthews, wine is a risky investment and the best candidate for wine investment is the one who could afford to lose his money. There are many factors that should be considered before investing in wine. Wine can spoil without proper storage facility,and it is tempting to taste the wine you have invested in. The main driving factor behind the prices is the enthusiasm, and there is no guarantee backing up your investment.
Wine auctions were made legal in 1994 in the US, which is one of the biggest markets of wine including London and Hong Kong. The wine auction market declined in the year 2012 to $389 million from $478 million in 2011. Market experts are claiming the fall in prices and lower consignment sale in Hong Kong responsible for this slump. All the leading market witnessed a monumental drop in the price of wine leading to the negative growth of the sector. The year witnessed an increase in the sale of Burgundy throughout the leading wine markets, which lead to drop in the prices of Bordeaux. In short, 2012 was not a record year like 2011, but it has given some hope for a stable market in the years to come.
Wine investment is also considered as a status symbol. Most of the collectors love to talk about wine and the money they invested in it. In addition to being a status symbol, Wine may even double up in the next 5 to 10 years.
Getting started with Fine Wine investments
With the economic slowdown covering the global economy, Wine has become an alternative investment option for serious investors. There are chances that your wine investments will double or triple up in the next 5 to 10 years. A single case of Château Lafite Rothschild 2005 was available for £3960 in 2006 and its value appreciated to £11,000 by the year 2011.This type of returns has made Wine a famous choice for alternative investments.Further, an increasing wine popularity in the Chinese and Indian markets have resulted into a 53.6 percent appreciation in the value of top 100 wines index listed inthe Liv – ex platform. There was a drop of nearly 21.5 percent in the second half of 2011, but it is all parts of the game.Wine investment experts are considering it as an opportunity for new investors to invest in the market.
For investors planning to invest in wine, there are two basic ways to get started: wine investment fund or through a wine broker.If you are planning to invest with wine broker, Bordeaux Wine Investments or Berry Bros & Rudd are the best choices. Most of the experienced brokers would help you in creating a portfolio and manage your wine investments. You can choose from the previous vintage collection or buy wines through en primeur system. The en primeur system allows you to buy wines before they are ready or available in the market at the lowest possible prices. A quality broker will ensure that the wine is of exceptional resale value and offers quality provenance for resale in the future. Always ask your broker for the best storage facilities and tips for saving taxes on wine.

Wine investment funds are other exciting options to invest in a wine. Some of the best wine funds include:
The Wine Investment Fund (minimum investment £10,000)
Wine Growth Funds (minimum investment £125,000)
The Vintage Wine Fund (minimum investment £100,000)
Most of the experts consider it better to invest through a fund as it is a professional fund manager investment and investors are not required to take care of their Wine.Make sure that the chosen fund in your portfolio has given quality returns in the past. Get professional help if you are in doubt. It is best to make a long-term investment in the wine market. After all every wine requires it's time to mature.
Author Bio: The article is being written by Jason Phillips. He is a blogger, a freelance writer, and founder of wineinvestment.com. His site is one of the UK's largest fine wine investment companies and they provide best guidance for investing in wine. 
Category: Investing