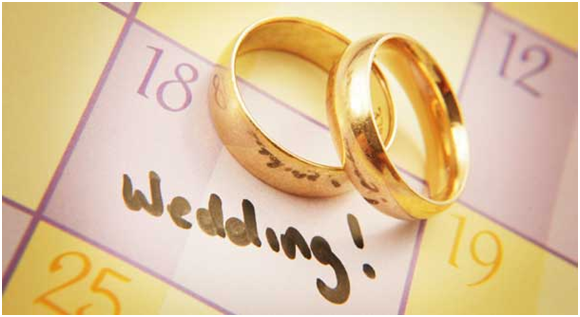 Weddings tend to be chaotic even if you are hosting the simplest wedding. There are a number of details to see to from wedding photography to the dress you wish to have on your special day. If you are working while planning your wedding it can be difficult to fit in the caterers, cake makers, dress makers, and flower shops into your busy schedule. Of course, with technology things have become slightly better. It is possible to keep your entire schedule in one little device that can also store numerous lists for what needs to be done and when during the planning of your wedding. Yet, how are you going to go from one place to another vetting the different places that could help you with your wedding? How will you choose the right place, cake, flowers, music, and still manage your daily life? What will happen on the day of your wedding when you are trying to decorate for the wedding, get dressed, and remain unflappable? Wedding planning for your own wedding can be a monumental headache even if you do not believe it will be.
Many brides have ended up with terrible headaches, puffy eyes, and stress beyond any normal level simply because their wedding day has too many details to see to. Rather than putting yourself in a situation like this hire a wedding planner to organize your wedding for you to make things run simply and smoothly.
Here are some of the benefits why you should:
Your planner will have contacts with all of the top companies in your area. This means your planner can coordinate with all the businesses to fit your schedule as well as help you choose a trustworthy company.
Convenience is certainly one reason to go with a wedding coordinator. Not only do they know most of the people to work with in the business, but they can make it time effective for you.
Timing is covered by your coordinator. They will set up the appointments around your schedule for all the meetings you need to have with the people working on your wedding. Additionally, your wedding planner will make certain your wedding day moves along accordingly. Even if you are running a little late getting ready and crying your happiness with others, your coordinator will have the place decorated, all people seated, and everyone waiting on you rather than last minute details tearing your hair out. You get to move along as you wish on the day.
In house assistants are often found with planners. Many companies have their own caterers, DJs, and other wedding personnel like photographers that you might need. You can make things simpler by hiring one company instead of several. It can also keep down the wedding costs.
As you can tell there are numerous benefits to hiring someone for wedding planning. Perhaps the biggest advantage is leaving the headache of organisation, planning, and coordination to the professionals so you can enjoy that once in a lifetime day.
The beauty of a wedding coordinator is that you can be as involved or uninvolved as you wish to be. You can be there for every decision and meeting or wait until there are some final decisions to be made. Phones, texting, and SMS picture messages ensure you can keep in touch about your wedding without taking time away from other matters. Click here for more information.
Category: Family Finances