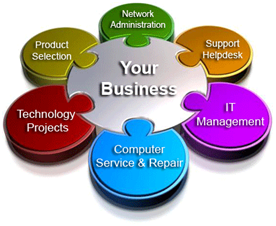 Introduction
Accountants are not only experts in the fields of financial deals, but are also resourceful in areas where financial decisions are to be taken. With their profound knowledge in various financial terms, they can take independent decisions on safeguarding you from paying excess tax other than simply filling up different forms.
For a person who has just set us a new business, hiring an accountant would seem to be an additional expense. However in the long run to an accountant is a person who can help you in saving your earned money.
What is the requirement for an accountant?
Several reasons as to why an accountant in required as an IT contractor is as follows:
Timely & correctly submission of forms and various documents pertaining to IT
Most of us are experts in taking business decisions but all of us are not well versed on financial proceedings or formalities. These result to delay in submission of IT forms and lead to penalty for not meeting deadline. An accountant is a person whom you can rely upon on such circumstances. He will not only fill all forms correctly but will also ensure that the necessary documents are submitted within deadline. The sense of being held responsible for any discrepancy will be self-motivating for him to do all his tasks in a perfect way.
Save your time
Once you commence a new business, with the principle of 'time is money', you will be eager to spend your time on decision making to roll out your capital more effectively to generate income. In such situation clerical activities of filing forms and standing in queue would be a waste of time. To utilize your time efficiently, having an accountant as IT contractor is a healthy practice.
Planning your TAX
In case you are not well versed in financial analysis, at the end of the financial year, you will end up paying heavy tax out of the profit earned. Since an accountant has a sound knowledge in corporate as well as individual tax, he will advise you to plan various investment schemes or legal procedures to lower your tax burdens. Ideas to take advantage of tax laws can is also one of the specialty one can get from accountants.
Business development
In spite of having sufficient capital, there are business men who fail in growing their business or have tough time in developing the business. A business with good financial strength will have developments. An accountant will guide you in taking correct financial decision so that you do not end up losing money by taking wrong decisions.
Conclusion
If you are searching for a good accountant, you can find an account you can trust in the online companies. Brookson – IT contractor Accountants are very reliable and are of great value to the company with their skills and proficiency in the field of accounts. Look online for contractor accountants who would help you in managing your day to day financial transactions of your business.
Category: Business