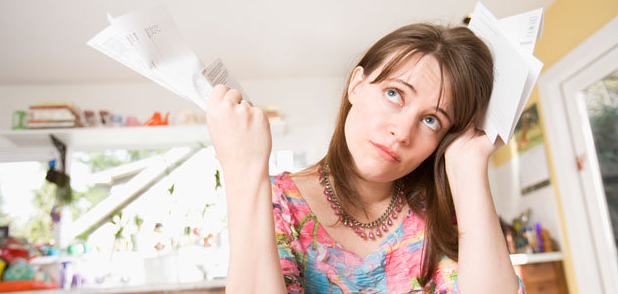 If you hate your work routine and start dreaming about the next weekend on Monday, if you are overlooked by the managers for raise or promotion, it might be the time for you to quit and look for another working place. Here are ten the most obvious signs that you should leave.
Every working place has a certain amount of turmoil, stress and trepidation that are mashed with excitement, euphoria and sense of purpose and accomplishment. So, how do you know you have to quit?
1. Your health is suffering
No matter if it is mental or physical health, you should never ignore the signs of problems caused by stress of the job. If you chronically fatigued, you have insomnia and bad concentration, headaches, backache and stomachache, you are unable to focus – address professionals and think about your work critically.
2. Your job demands are unrealistic
If you are trying to do work, that should be normally done by two or three people, if you cannot manage the workload and cannot find enough resources to cope with amount of work you have to do, it's certainly the time you think about leaving your job. Such intense situation can be connected with merger or cost cuttings, but you should not allow your bosses to take you for granted and use your abilities for 300%.
3. You have bad relationships with your boss
Sometimes it happens that your relationships with the manager or your boss can go bad because of lack of communication skills of your own, or unprofessional conduct, or simply little desire to invest in relationships. Or you cannot cope with your new boss, and there is no sign that the situation is going to change, you should think about quitting your job, as you will have little future prospects when having bad relations with managers.
4. Your relationships with co-workers are terrible
If you have no interest in your colleagues, you try to get yourself out of all team projects and even corporative parties, you miss deadlines because you get irritated by your colleagues and you cannot concentrate on your work, you might learn from this experience and start afresh somewhere else, where you will not allow yourself to spoil your relations once again.
5. You have bad relations with your main clients
There is a good reason for you to have good relations with your clients, and you should always leave graciously no matter what happens. In case you were unprofessional, unethical or you underperformed for key client or number of clients, save your company a shame and leave.
6. You are always overlooked for a promotion or raise
Everyone wants and needs to be professionally recognized and appreciated, and when your employer constantly overlooks you for promotions and raises, especially when you work really hard to get them, and promote your colleagues and subordinates who are not that hardworking, you should definitely feel underrated. Before making some hasty decisions and make things you will not be able to fix, talk with your boss – he may have some plans for you that you are unaware of. In case it's not true, and you obviously have no career perspectives here, call it a day and start over somewhere new.
7. Your job is not challenging
When boredom becomes the main characteristic of your work and you have no more curve and chill in your everyday working routine, it may be the right time for you to look for something fresh and thrilling. Having a chance to learn new things and get skills and experience is the integral part of all jobs, especially if you appreciate your career and want to develop yourself. Before leaving, make sure you do your best to bring life to your work, and when you fail – quit and find means of growth and learning somewhere else.
8. Dread factor is too high
Surely, every job has its ups and downs, joy and stress, but when there is no more joy left and the only thing left is fear of everything – going back to the office after weekend or reporting in front of your colleagues about your work – you should better stop your suffering and find a more quiet and pleasant place for you to work in.
9. Your company or boss is unethical
There are lots of corporate scandals today, and you should learn from them. In case you are working for a company that is unethical, or you were asked to do something that you consider unethical or simply what does not agree with your beliefs – leave immediately.
10. The company is in the state of a decline
The downsizing is not a rare phenomenon today because of various reasons, and when you know you will not avoid it – leave first and save your career. You are likely to find green pastures elsewhere.
No matter what is the reason you are living, think well before you make a decision and evaluate the consequences. If the situation allows, think about:
Asking for a break to think about your job perspectives and re-energize;
Being moved to other project or change your position for the other in the same company;
Getting new job offer and securing your career before you leave current working place;
Changing the geographic location to get broader responsibilities;
Asking for additional training in order to get better skills;
Asking for additional help and resources – technical, financial or subordinates;
Getting feedback from the company about your work and future in the company.
In case you can relate to some of these situations, it's probably the time for you to start looking for something new. You should not quit immediately if you have some doubts. You can just start searching some ads and classifieds websites to have a look at what the options there are for you. Good luck!
Category: Business