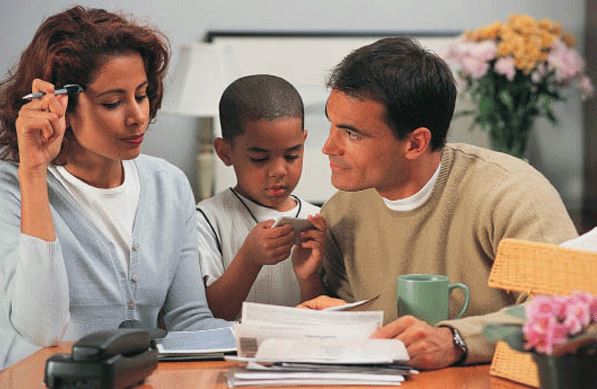 Education for kids is a real tension every parent moves with. There are innumerable small and big investments that need to be done in order to avail the elementary level of education. Admissions to different schools are becoming increasingly difficult for with passing time. The good schools which promise to offer quality education levy huge charges on the tutorials and study materials that are provided. Every parent would like to provide a good set of education to their kids and need to strategize their finances in order to be able to afford good education and schooling for their kids.
To enable a good and healthy learning with a promise to be able to enroll in reputed institutions home bound and abroad, the following strategies could be adopted:
Setting goals which are realistic
You could not be judging your child's real aptitude and skills right from its play school days. Your child may grow in diametrically opposite direction than what it is showing its knack in the early years. Sit with your spouse and discuss the parameters based on which you should be making the initial investments. Keep in mind things like
The present age of your child and how long do you have to save for.
Would your child go for higher education at the universities after high school?
Would you wish to pay all the loans or would you rather want your kids to be earning a stipend or doing some part time job while studying?
Would you look for financial aids, scholarships and other grants that most of the universities provide?
Do you have someone in the family who can support the education?
Try and make clearer goals like the kind of saving that you can dofor your kids after meeting with all immediate and mandatory necessities in the family.
Find out what your expenses are
You might just have a world of thought that you can save a lot by the time your child is 18 and ready of its grads, but hold on to your reins. There are many overboard expenses that needs to be taken care of right now.
Your insurance payments need to be met up on time.
You have your yearly income tax payments.
You need to deposit some fixed amount for your retirement and medical schemes.
Your parents are growing old and might need your financial support apart from what they saved.
Your kids and your pet's health insurance amounts need to be met.
You have your monthly expenses which are most essential and mandatory.
Its best to plan a reasonable and moderate amount after carefully considering all the expenses (include the entertainment and other loose end costs for sure) before you have decided about how much you are going to keep aside for the education specially.Plus you must try to remember that you are going to spend some of the money on the ongoing education and need to save a chunk for the upcoming higher education, be it vocational or purely academic.
While you need to be strategic and very meticulous in trying to make all ends meet, you would also have to consider keeping the fun element and lighter modes of entertainment running down your family while you are seriously making the investments to make a bright career for your child.
Author bio: Neha is a teacher by profession who is also experienced enough in writing online. She has recently written about playschool in Pune on her blog, which can help the small kids in getting strong foundation before they start going to the school for their education.
Category: Education, Financial Planning