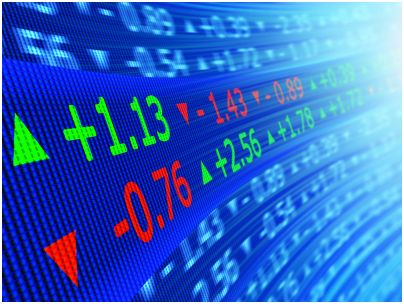 The investment market witnesses participation of a variety of people, and these people invest in a range of markets. There are the real estate market, currency trade, stock market and so forth. Due to the Internet's all encompassing nature, these markets have become more accessible than before, and out of the various types of investment option forex or foreign exchange has become the most successful lately.
Forex                                  
Unlike the stock market, forex does not have any one centralized agent and/or any monopolizing player. The Internet and the plentiful information it presents on the subject, has further made forex accessible to one and all. As a result of such factors, the currency trade has become the most popular investment sector today, and it trades daily with approximately $4 trillion. These factors have combined to lead more and more people into this market from all walks of life. However, for any beginner it is very important to be acquainted with a few key concepts of the trade. Following is a list of such concepts:
Leverage –

This is one of the most attractive features of the currency trade. Leverage allows a trader to invest much more than she/he has deposited in her/his account. The rate of leverage is expressed in the form of a ratio between the deposit and investment capacities. For example, in the US, the ratio of leverage is 1:50 i.e., for every dollar deposited in the trader's account, her/his capacity of investment is $50. Thus, if accurate decision is taken then the possibility of payout can be humongous. Nonetheless, any wrong move can cause equally devastating losses. Thus, one must be very cautious when dealing with leverage.

Demo account –

This is one of the best forex related options available today. It does not directly pay in cash, but rather prepares one for a successful investment. A demo account is a virtual foreign exchange market that allows a trader to invest and trade in virtual cash. Thus, one gets to experience the workings of the market while not having to risk her/his funds, at the very first go. A number of websites which specialize in this field like teletrade, offer access to demo accounts free of charge. A proper test run on these accounts will help any trader frame her/his own strategy for the business along with giving her/his confidence the necessary boost.

Cost- profit ratio –

The goal of currency trade should not be 100% winning, this is virtually impossible. Rather, a trader should aim to make enough profit to cover her/his costs and then leave something extra. The cost of the total transaction would include all sorts of charges involved like Internet connection, cost of any special training acquired, commissions of any brokers involved and any loss incurred in the entire process. Thus, once the total cost is calculated, she/he would have a clear idea about how much is needed to make in the least. Therefore, she or he will be able to create a more realistic plan.
Websites like teletrade provide a host of other benefits too, like online forex education and sync trading (where one follows the moves of big names in the business to make quick profits); if used intelligently and in good time, such benefits will help any trader make a successful investment move in foreign exchange.
Author's Bio – Alisa Martin is a finance expert. She writes regularly for teletrade and other leading online forex communities. 
Category: Forex