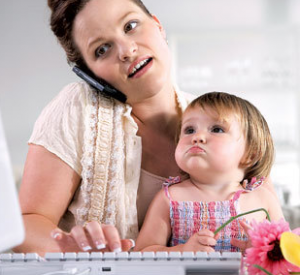 Making money in today's world is no longer limited to traditional workplace environments. You now have the ability to make money on your own, whether you choose to do so locally, out of your own home, or from just about anywhere online. Making money has never been easier with a bit of preparation, and plenty of creativity to get you started. Here are some ideas you might never have considered as a start in making your own income.
Mining Digital Currency
Mining digital currency is an up and coming trend that has recently taken off in the last year. Mining digital currency can be done from just about any computer setup, even outdated machines. When you mine digital currency, you do so without any actual physical work, which can add up to a few dollars each day, hour, or minute depending on your computer rig. This can be a useful skill for other types of virtual jobs as well, so even just starting out here can be a good idea.
Sell Your Services and Skills
Offering any skills and services you have to provide is also possible when you want to make money, whether you plan to do so locally or even online. You can offer services such as web and graphic design, copy-writing, programming and, even SEO, or search engine optimization. Think about your creative outlets. What can you use them for to gain clients and a job?
You might even consider offering your skills as a carpenter, painter, decorator, or musician. Almost any skill, talent, or hobby can be turned into a career. Assess what your strengths are, whether it be teaching or doing and find a way to get started locally and online with your advertising.
Breeding Animals
It is possible to earn money by breeding animals such as purebred cats and dogs. Whether you are interested in making a living like blue Pitbull breeders, or if you are looking to breed Himalayan cats, it is possible to earn an actual income with enough knowledge and persistence in breeding and understanding how to do so professionally. This is a great job for anyone who loves animals, but doesn't want to spend the hours of school and training a veterinarian needs.
Run Websites and Blogs
Launching your own ring of websites and blogs is another way to make money right from the comfort of your own home. Once you have sites and blogs set up, you can then begin placing third-party advertisements and banners throughout the sites to help with generating an actual income. It may take time to build a reader base, but once you do, your profits will be worth the effort.
Use Online Auction Sites to Earn an Income
Selling your personal belongings and furniture using online auction sites is a way to generate a part-time, or full-time income, depending on the time you dedicate to your sales. Using online auction sites helps to sell items you find marked down at traditional retail price, allowing you to generate a profit.
Jewelry
Starting a business based on your techniques and aesthetics with beautiful jewelry is one way to turn a hobby into a profession. You could even consider learning a skill like glass work, or painting to get your own trade business started.
Any time you are interested in earning a side income or a bit of extra money, all that is required is a few resources and creative thinking. Getting creative with your own skills and the resources you have available to provide is the first step to truly making money on your own, even if you are not employed otherwise.
Category: Business, Work at Home