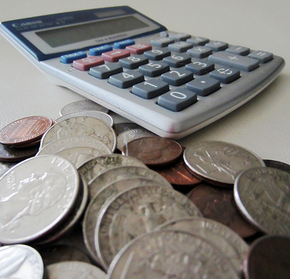 In concept, an annuity is a very simple financial product: you give an insurance company a lump sum of money to keep, in return for regular pension-like payments when you retire. An annuity can be a sensible retirement investment for anyone who has a large sum of money to invest and expects to retire soon.
Annuities used to be considered a great investment for anyone who needed a pension. At one time, people would sell off their entire investment portfolios to buy annuities because they considered them solid and sensible.
Changing sentiment on annuities
These days, though, choosing an annuity over an investment is considered a mistake, because annuities are a simple guarantee of fixed payment. They don't keep up with inflation the way investments do.
People sometimes grasp the inflation angle only after they've sunk everything they have into their annuity. They also discover that annuity investments come with multiple fees and charges that erode the value of their savings.
Even the government has taken its time to learn that annuity investments may not be a good idea for retirees. Recent legislation restricts how much of their portfolios people are allowed to put into an annuity.
With an annuity plan, you essentially give money to an insurance company and let them invest it in any way they wish. While they get to profit off investing your money in the stock markets, they only pay you a fixed income. You could have a better deal investing your money in the stock markets yourself.
So many people are disappointed with their annuities now that there's a secondary market worth $100 billion in them
If you've invested in an annuity and no longer feel that it's a good deal, you can offload it on a buyer on the market. You would get more for your annuity selling it to a buyer than you would if you cashed it out with the insurance company.
If you're interested in selling, here are the steps to take
Find out if your annuity is transferable. If it is nontransferable, all you can do to get money out of it is to take out a bank loan against it. If your annuity is a structured settlement, you need to check if a Structured Settlement Protection Act is in effect in your state. If there is one, you need your sale to be green lighted by the court before you get your money back.
Evaluate your annuity's resale value. If you don't know what the value is, you're unlikely to get a fair price. You can consult an annuities broker or a personal finance advisor for simple ways to sell your annuity. Websites that buy annuities often offer online valuation tools.
Whatever method you choose to find buyers – an annuities broker, a personal finance advisor or an annuities website – consider offers from five or six different buyers before you make a decision. It's a given that you will get less for your annuity than it is worth. You just need to make sure that you get the best offer available.
Annuity buying companies offer payment in a number of ways. They can give you a lump sum payment for the entire annuity policy or do a reverse purchase (the buyer only "rents" your annuity from you for a few years and gives you a lump sum for the right to collect your monthly annuity payouts for that period). You can also permanently sell off a part of your annuity. You must decide what kind of deal you need.
Get your paperwork together. You need your original annuity policy, the settlement agreement, your latest payout check, identification and a signed declaration that you do wish to sell your annuity.
Remember to not look anxious to sell your annuity. You'll never get a good price then.
It doesn't take much time to sell an annuity these days. If you are unsure of the whole process, you should consider going in through a trusted personal financial advisor.
Melissa Rudd is a financial advisor and avid blogger. You can find her articles on a variety of websites, but mainly on finance, legal and marketing blogs.
Category: Insurance