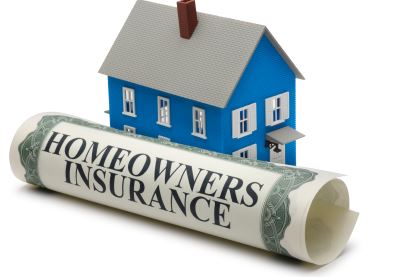 Insurance rates are assessed based on risk. People who have higher risk factors pay larger premiums for a policy. Lowering rates involves reducing the risk of a car accident, home fire or other event. There are six affordable ways to approach insurance rates right now.
Increase Deductibles
An affordable way to lower the rates on many types of insurance is to increase deductibles. Higher deductibles will lower premiums immediately. The issue is that out-of-pocket expenses will increase if the insurance is needed. This technique should be used when the chance of needing the insurance is very low.
Driving Aspects
Driving a large amount every month will increase car insurance rates. A way to lower rates is to drive less. This could mean car pooling, taking public transportation or biking to work. Driving less also reduces the cost of gas and maintenance.
Driving responsibly will also have an impact on your insurance rates, if you have no accidents or driving tickets it will be important to utilize that safe record and leverage that to get you lower insurance rates. If you do happened to have a few dings in your record, make sure to shop around. Some auto insurance companies have stricter policies that will charge more, however, others are more forgiving.
Remove Unnecessary Coverage
Some insurance policies have extra coverage that is not required and that might not be used. Dropping coverage for flooding in areas that have little to no chance of flooding can save money every month. It is important to weigh the costs and risks of dropping coverage especially when looking at different types of car insurance.
Add a Home Security System
Reducing home insurance rates can be done by lowering the risk of theft or vandalism. A home security system can dramatically lower insurance rates. Improving home security in Orlando with a modern system will keep many burglars and opportunistic criminals away from the property. This reduced risk of burglary translates into lower rates allowing the security system to pay for itself over time.
Comparison Shop
It is best to comparison shop for insurance whenever possible. Some insurers maintain high rates for a policy even if averages in the area have become lower over the years. Comparing policies can lead to lower rates or provide negotiating power when speaking to an agent. If you are in the market for multiple policies, you can even receive a discount for bundling policies.
Quit Smoking
People who smoke pay higher rates for home and car insurance. This is because smokers have a statistically better chance of causing an accident or starting a fire. A way to lower rates is to stop smoking. Quitting smoking also saves money that would have been spent on cigarettes.
Insurers use many statistical factors to adjust rates. The statistics are averages that show whether a security system or a certain model of car will reduce risk. Lowering insurance rates means making small changes that will reduce the chance of accidents or crime.
Category: Insurance