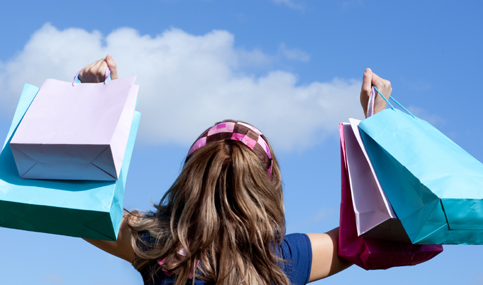 Whether you're on a strict budget or just love to find a good deal, retail stores are an expensive way to buy common goods. While you may be a champ at coupon clipping and budget hunting, there are alternatives to retail for buying normally expensive pieces. These three shopping options offer quality, variety, and durability without breaking the bank.
Consignment Stores
While thrift stores are an option for budget goods, finding quality pieces is often a challenge. Consignment stores cost slightly more but they have the added benefit of carrying only high quality goods. Since consignment stores pay sellers for their items, they can turn down low quality or badly damaged goods, offering only the best to customers. Consignment stores carry a range of items from furniture to clothing and inventory turns over frequently so stopping in often always yields new finds.
Better still, consignment shops have built in 'sales' on goods that aren't sold quickly. A look at a consignment shop price tag will show a range of prices with different dates. Should an item not sell within a given time, the price drops, leading to more savings.
Pawn Shops
So-called reality television may have you believing pawn shops are solely for patrons selling their antique valuables but pawn shops are a great resource when looking for a variety of items. Tools, jewelry, firearms, furniture, and even small vehicles can be found at rock bottom prices at pawn shops.
Pawn shops found in Columbus Ohio like EZ Cash assess the items they purchase for durability and quality. Since patrons are looking to get cash fast, pawn shop owners can pass the savings onto the customer. Pawn shops offer a large range of products that make it worth a quick trip to local stores to see their inventory.
Flea Markets
The cost of gas is rising and if you love yard sales, you can attest to the impact it can have on a budget. If you love the hunt of a great deal, a flea market is the perfect place to shop without spending a lot of money on travel. Flea markets mix yard sales with small businesses, offering a bit of everything in one place.
Many flea markets offer retail grade furniture, purses, hats, shirts, and other goods for lower prices. Those looking for something slightly more unique can find it with locals who buy space for yard sales within the flea market. Larger flea markets even offer discount groceries. When looking for smaller items that consignment and pawn shops may not have, a flea market is a great way to save.
Category: Saving Money