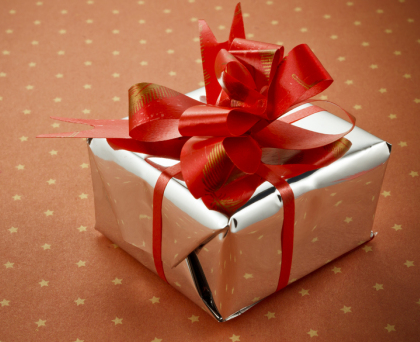 Between your coworkers, your family and your friends, you probably spend more on birthday gifts every year than you would like. Many people think that inexpensive gifts look and feel cheap, and they don't want to offend the people they care about. You can find dozens of different affordable gift ideas that are of a high quality and that will please everyone on your list.
Kitchen Tools
For the bakers and home chefs in your life, treat them to some great kitchen tools. You don't have to spend a lot of money on kitchen tools and gadgets to make a big impression. Fill a simple cookie jar or inexpensive baking dish with a few tools like a citrus juicer and a garlic press. You can even gather some ingredients for your favorite dish and include a recipe for that food item. Quality kitchen tools usually are not very expensive, and they can endure years of abuse.
Art Supplies
Kids aren't the only ones who love arts and crafts. You can give your birthday boy or girl some art supplies that they can use at home, at school or at the office. Crayons, paintbrushes, pastels and drawing paper are just a few simple gift ideas that can be used by just about anyone. Another idea is to use these same ideas to create a work of art for your loved one.
Shaving Supplies
The Art of Shaving makes a number of affordable shaving accessories that you can give to those special men in your life. Best known for its badger brushes, the company also makes shaving creams and aftershaves with a light and masculine scent, and you can also find razors in different sizes and styles, as well as travel shaving kits. All of these things will not only be greatly appreciated, but they can also help to prevent irritations caused by shaving.
Coupon Booklets
Instead of buying a gift card, make your own coupon booklet. If you know someone who loves golf, give him a coupon for a round of golf and dinner with you. You can also give someone a spa day that you'll pay for or a home cooked meal. A new parent might appreciate a night out while you stay home with the baby. You can also get creative with your coupon book, offering free services such as a massage or a night where you cook dinner.
Scrapbook
A scrapbook is a simple gift that makes a big impression. Gather together photographs of the person, ticket stubs and other things that remind you both of the time you spent together. Make the project even easier by making copies of your favorite photographs. Place those images inside a photo album and add a handwritten note underneath each image. A scrapbook is not only a great gift, but it is something that can be enjoyed for years to come.
The best things in life aren't necessarily free, but the best things in life don't cost an arm and a leg either. Whether you choose shaving supplies, kitchen tools, a scrapbook or another gift idea, you'll have a birthday gift that no one will ever forget.
Category: Shopping