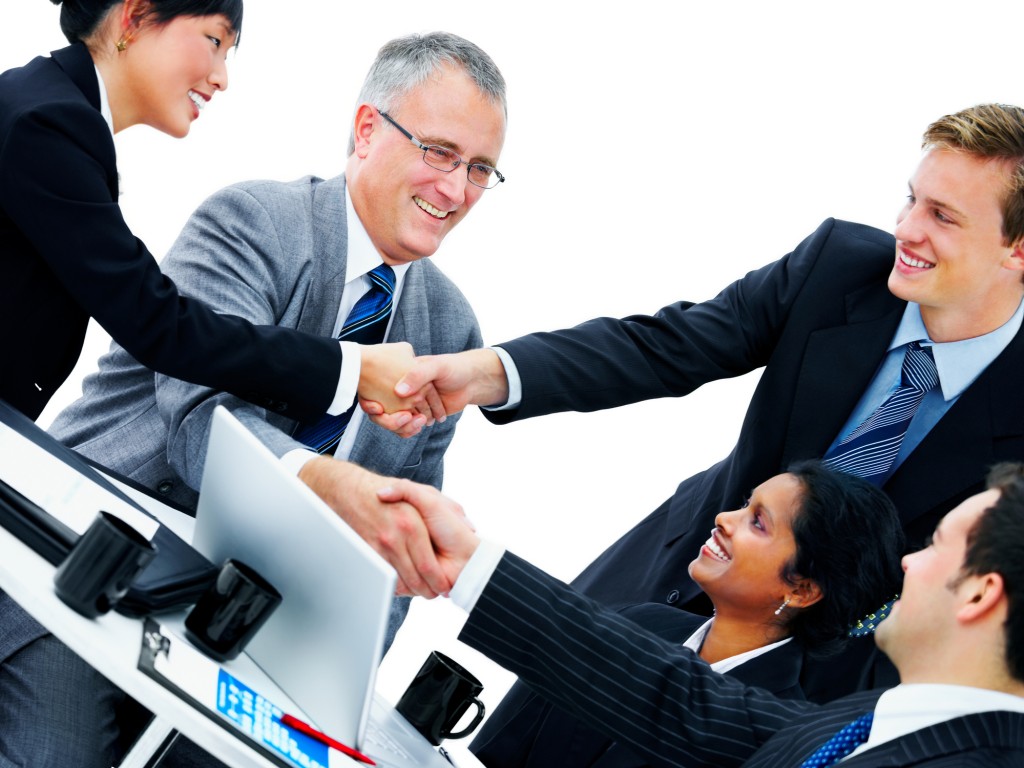 When people think of accounting and finance jobs, they think of a lot of number-crunching, market watching, and calculations. Knocking on doors for prospects and taking existing clients to dinner might not be the first images that come to mind. However, a huge part of the field is sales. If you're currently looking for finance jobs, you might benefit from considering the available sales roles that offer things number-crunching alone cannot.
Yoon Cannon of Paramount Business Coach is a business growth expert, author and keynote speaker. She works directly with clients in the professional services industries, including accounting and finance. "Sales is most definitely a large need in these two industries," she says. "In fact, I happen to have [two] interns right now in finance majors who are working to get this type of résumé experience themselves."
Cannon describes accounting and finance sales jobs as those that require people to "go out and bring new clients to the firm through self-generated leads." Examples she gives of titles that fit this description include account executive, account representative, business development managers, and sales and marketing directors or managers.
A recent look at MoneyJobs.com showed that companies were currently hiring for these positions. Here are two samples:
Account executive — Finance sales                                                                 
A large investment firm posting for this finance job described its responsibilities as follows: "Contact high-net worth investors who have responded to the firm's advertising; Communicate [firm's] philosophy and strategy to prospective clients; Help facilitate the asset acquisition process with qualified investors;" and "Work with vice presidents to coordinate meetings with potential clients."
According to CBSalary.com, the average annual salary for an account executive in the U.S. is $91,730.
Business development manager
A financial staffing firm posting for this role on MoneyJobs.com listed among its duties: focusing on increasing revenue divisions by strategically positioning the company's services at all decision-making levels within targeted accounts; establishing and maintaining relationships with C-level decision makers and middle management in accounting, finance and human resources departments; and securing new accounts and expanding upon an existing book of business.
According to CBSalary.com, the average annual salary for a business development manager in the U.S. is $105,059.
How do you move into one of these roles?
It can seem like the only way to do something in this day and age is to have already done it in the past. For both the account executive and business development manager positions referenced above, previous sales experience was listed as a prerequisite. However, that is not to say there's no way around it, nor is it impossible to parlay your existing finance skills into a successful sales role.
For people who currently hold accounting and finance jobs that are not sales-related who would like to move into sales, there are options. Peter Blatt, owner of financial-planning firm Blatt Financial Group in Palm Beach County, Fla., offers the following advice for those who aspire to work in a capacity similar to his:
"The best way to move into the sales role for a financial planner (or wealth manager) is to shadow a successful producer," says Blatt. "Find a financial planner and ask him (or her) if they mind having lunch with someone who wants to learn more from them. Ask lots of questions and ask to sit in [on] client meetings. If you cannot find someone in your area, look to a different area of your state. Sometimes financial advisors are unwilling to share with local competition; therefore, find someone who is not local and visit."
Yoon highlights specific skills in her breakdown of what it takes to work the sales end of accounting and finance jobs with Moneyjobs.com in 2013. "These sales roles today really need to have people who are strong networkers, trained prospectors, knowledgeable on how to use social media, speaking, content marketing and education marketing," she explains. "Of course, they should also have a firm understanding of all of the accounting and finance services firms provide."
Category: Business