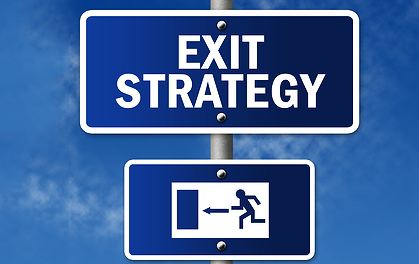 When you are planning to retire from your small business, one of the biggest steps you will have to take is to plan for your succession. If you plan to run the business remotely, you will have to appoint someone to manage your company in your absence. You may also choose to sell the business outright, which also requires a certain degree of planning. Selecting the right business exit strategy will make all of the difference in how you plan to hand over the reins of your business. This article serves as a blueprint for choosing a wise exit strategy for your business
Create an Operations Manual
Whether you plan to sell your business to one of your existing partners or an outside investor, it is helpful to create an operations manual that will give your successor a guide to running your organization. This manual should include a list of vendors, procedures for operating machinery and hiring procedures. It should also include any business or marketing plans that you have developed for your business. If you plan to include your software and computer equipment in the sale, include any logins and passwords like those for payroll software through ADP.com.
You should also include financial records, tax filings and profit and loss statements. There may be tax credits that your new successor can take advantage of, so be sure to include these in your operations manuals. If you are planning to have a stake in the company's earnings after you have retired, it may be a good idea to train your replacement before you leave. This will ensure that your company will remain solvent even if you are not there to run it.
Selling the Business Piecemeal
If you don't find an individual buyer, you can still sell your business and retire. Many business owners choose to simply sell off the remaining inventory, clear out the building and simply walk away. This can be an easy way to liquidate your assets and close the business quickly. There are many companies that purchase business inventory and fixtures and will often clear out your entire business at once.
Tax and Other Financial Considerations
Retiring from your small business often brings with it certain legal and financial considerations. You may be required to report any gains or losses in your tax filings. If your business is acquired by another owner, you may have to pay tax on your lump sum payment. Most experts will advise you to contact an attorney or financial adviser before selling your business.
Planning your business retirement can be a challenge and as mentioned takes a good amount of planning.  The quicker you start, the more rewarding your impending exit will be. Of course there are no guarantees, but following these tips will ensure that you give yourself the best advantage you possibly can to succeed.
Author Bio
Hayley is a freelance blogger, author and business consultant.  Away from the office she enjoys spending time with her two young daughters.
Category: Business