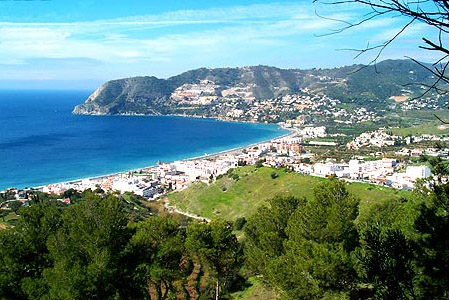 Family trip is a perfect time to bond and unwind. Every summer, many families head to the beach to soak up under the sun. During holidays, some families opt to travel to different places both local and overseas. For those families who are on a budget, they are likely to visit local travel destinations. Meanwhile, others take pleasure in exploring foreign countries.
Family travel can be costly especially if there are five or more members in your family. Just imagine how much money you need to shell out for the airfare, transportation, food and the hotel. But you do not have to fret if you have a big family. Traveling with your entire family can be realized without breaking the bank. All you need to do is plan the vacation very carefully so you can allot a budget for the trip.
Where to Go
Ask every member of your family where they want to go. List down all their options so you can check them out. From the list, narrow down the prospects into at least 3 choices. To help you decide where to go, consider some factors. Will your children enjoy the place? Is it safe for the little ones? How long will the travel takes? For how long will your family stay there? These are just few of the questions you need to think of. And of course, never forget to take into account your budget. If your first choice demands you to spend a huge amount of money, you may consider an alternative destination.
How to Get there
Do you need to travel by land, air or sea? If you must travel abroad, obviously, you have to look for a good flight deal. Watch out for special promos of some airline companies. Or, you may sign up as members of these establishments. Some of them have special offers for their members. Be sure to book in advance. Oftentimes, booking a flight within just a few days before your vacation will cost you more.
In case you will be traveling by sea, compare the rates of at least 3 shipping companies so you can pick which one offers less fare. If you need to drive to your destination, keep in mind to check your car to ensure that it is in good condition. You do not want to experience trouble while in the middle of the road.
What to Bring
Are you going to the beach? Then, you should pack swimwear and other swimming essentials. If you are heading to a cold place, jackets and thick clothing are a must. In short, it is always wise to pack according to your needs. Never bring items which are not really needed in your destination. For instance, do not bring casual dress if you are going on a beach holiday. The best thing to do before stuffing those items inside your luggage is to walk through your home and list down all the items you and your family need.
Do you have an infant? Consequently, you must not forget to bring baby essentials. It is really a bummer to forget something that is highly needed. Yes, you can buy those items in your destination. However, you are traveling on a budget. Thus, you cannot afford to spend on some things which you can bring with you.
Where to Stay
One of the most important things that should never be neglected is the accommodation. Where are you going to stay? Is it practical to do backpacking? Well of course not if you are traveling with kids. Hence, it is vital to research about your destination. Check out the hotels in the area. Can you find affordable hotels? Make a list and try to get in touch with them to inquire. Pick the one that is accessible and have good amenities. Never sacrifice the comfort of your family simply because you found a cheap hotel.
In most travel destinations, there are plenty of hotels you can find. For instance, if you are traveling to Las Vegas, you can find a handful of first class hotels like Palms Casino Resort. For beach goers, you may opt for cottages as they are more practical and perfect for the entire family. But in the end, the most important thing to consider in searching for a hotel is comfort.
Traveling on a budget is never complicated if you can plan it ahead of time. Maybe money is the prime basis on this scenario. But of course, you have to make certain that your trip will be fun and enjoyable for every member of your family.
Category: Vacation