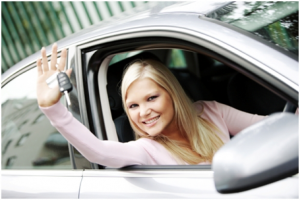 Car Insurance is as important as getting the repairs and maintenance done. Owning a nice new or used car, is a big responsibility. One has to invest consistently on repairs and maintenance. Car insurance not only ensures car owner's safety but it gives surety that in case of any mishap or unpredictable incidents the repairs amount will be compensated.
Various Types of Insurance Policies:
The most common types of Insurance Policies are Liability, Collision and Comprehensive. The liability insurance covers the cost of repairs caused by the damage occur when the mistake is yours, on the other hand collision insurance covers the expenses of repairs of your, car no matter the collision is done by you. The insurance company usually compensate you with the amount which is equivalent to the car's value before the accident. The comprehensive insurance policy covers those mishaps which are not covered by collision and liability type of policies such as theft, fire or hitting an animal.
There are certain factors which affect your car insurance rate. For instance the crime rate in our city will affect your insurance policy fee. This is because if the crime rate is higher there are more chances that your car will be stolen or damaged anytime. The second most common factor which may affect your insurance policy terms and fee is the competition. If there are more companies to offer insurance policies the buyer's will be privileged to enjoy cheaper insurance policy.
The other factors are car's depreciation value, car's age, the number of users who drives the car etc. It is advised that if you mention the number of youngsters who will be driving the car, the terms and conditions of the insurance company will be strict and you will end up paying more than what a typical insurance policy might cost.
It is also recommended to take proper driving lessons, place safety accessories and check for advanced safety features in your car. This will add value to your vehicle and the insurance company will not offer expensive policies.
For those who take cars for rent and drives it for personal or commercial purposes it is recommended to go for Rental Reimbursement Insurance Policy. This insurance policy will cover and compensate the expenses in a case of an accident. Therefore you don't have to pay for the repairs of your rented car or any medical bills.
Another type of Insurance Policy which is very useful and its wise to opt it is Gap Insurance Policy. It helps to meet the gap between the repairs cost of the leased car and the lease or loan you still owe. This means during the tenure of lease or loan , if you meet an accident or mishap all expenses will be bear by the insurance company.
One should pick the right and most appropriate insurance policy when buying a car. Mishaps are unpredictable and Insurance Policies saves you from bearing heavy medical and repair bills. Buy Japanese Used Cars or new one, but do not forget to buy Insurance Policy.
Category: Automotive, Car Insurance