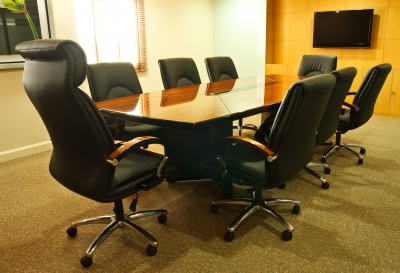 Your office should be the one place that is 100% organised. Not only is this extremely important for your business (and by association the money you make) but also for the employees who work in your office. In order for them to do a well-performed job and for things to run as smoothly as possible, you will need to invest in a few things that will make office life a much easier and efficient place to be…
1)      Desks with Drawers
Okay, desks are obviously an important feature of any office but what you may not know is that the kind of desk you have can make all the difference to your working environment. To ensure maximum organisation, make sure you provide desks with enough drawers for employees to store their important items and files. Having a desk with stationary sections is also a great idea because this will avoid untidy offices with pens and paper everywhere.
2)      A Water Cooler
Hydration is essential to everyone on the planet. We need water to keep us healthy and provide nourishment for our brains. Without enough water during the day, employees will not be able to concentrate very well and you will essentially be paying them to sit there and look stupid.
3)      Colour
A splash of colour is so important within an office. Studies show that coloured rooms make visitors much happier and comfortable than plain, boring looking ones. Provide a few nice pieces of artwork or paint one wall a brighter colour to keep employees chirpy and willing to work hard.
4)      Something Fun
All work and no play makes Jack a dull boy – Stephen King had it right when he wrote The Shining. In an atmosphere that is competitive and intense, you will get a much better result from workers if they have a way to release some tension during the day. Provide a television in the staff room or a pool table so that employees can relax their brains at lunch time or on breaks.
5)      Phones
Having phones may be an obvious one too, but choosing the right phone is very important. You need a business phone that will allow you to make outbound calls but also to communicate directly with other in-office lines so that you can speak to someone on the other side of the office without having to keep walking over.
6)      Company Cars
Having cars for your employees may sound expensive but many places provide discounts for company cars. This also means that you can feel safe in the knowledge that your employees are getting to and from work on time, in nicer conditions than public transport and provides you with a vehicle for sales representatives to take on business meetings.
7
)      Smoking Area
Keep track of how many breaks your employees are taking by creating a smoking area, this ensures that cigarette butts are being left in one place (so make sure you provide a used cigarette bin that) and not scattered around the office grounds.
Category: Business