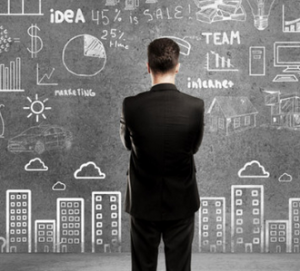 Creating a successful business can be difficult because many elements go into making that you don't often think about. Besides a good idea, you need to have excellent staff, the right location, enough resources, and a knack for managing expenses while growing profits. Still, none of these really matter if you are not able to effectively market. Here are 7 tips on how to get market savvy quickly.
Only do Work You Love
Although this may sound like a limiting idea, it's actually very expansive. When you do work that you love, it's because you know what you're doing, and you have a natural talent for it. This more than anything else will help your business flourish. Market your skills and passion for your work. When customers and clients see this, they will know you are a business they can trust.
Money Management
The formula for business success is simple, money coming in must exceed money going out. Since managing money is an essential part of business success, it's important to have excellent bookkeeping and accounting processes in place. People are attracted to businesses where the owner does not appear to be struggling over money problems.
Love Your Clients
Ultimately, a business will thrive based on the relationships you have established over time with your clients. The more people know, like, and trust you, the more likely they are to continue to do business with you, and recommend your services to others. Market to them and try to do everything you can to help them.
Stay Niche Focused
It's very easy to get distracted by offering customers a large variety of services, but unless you are running a department store, or a supermarket, the greater the variety, the lower the quality. Entrepreneurs who are tightly niche-focused tend to be most successful. Use this quality of your business in your marketing campaign.
Create Great Content
As an entrepreneur, you will do better to educate, than to sell. In order to educate, to be a valuable resource, you should be able to provide continuous content. Have brochures ready and information on hand. You could write blog posts on a regular basis to increase your online presence and market your product.
Design an Elevator Pitch
Can you describe your services in five seconds? If you can't, you will lose people's attention. Although five seconds may not seem long, it's enough time to string together a few excellent sentences that will whet people's appetite to learn more about what you do.
Be Community Minded
Regardless of your business, find ways that you can offer some kind of service that benefits your community. This will rapidly build up goodwill and engagement in your area. Provide your services to help with your own marketing.
Naturally, as you follow these 7 marketing ideas, you should be able to hand out some follow-up material to your prospective clients and customers like business cards, brochures, booklets, and so on. Milwaukee printing will create customized marketing material to help you with your marketing efforts.
Category: Business