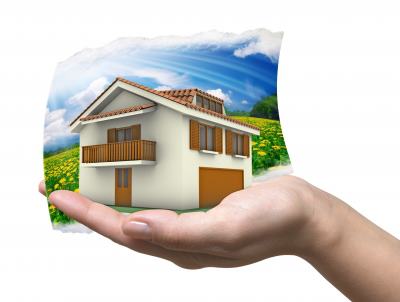 The federal government, in conjunction with the mortgage lending industry, has been focusing on the real estate recovery for quite some time. Now news from Freddie Mac is revealing yet another offensive in the war on foreclosures: the Streamlined Modification Initiative.
Freddie Mac has announced that applications for the Streamlined Modification Initiative are being accepted from all eligible borrowers. The program requires servicers to send modification offers to borrowers who are at least 90 days, but no more than 720 days, delinquent on home loans that are at least 12 months old and meet other eligibility requirements.
The "streamline" part of the process comes in where eligible borrowers are not required to submit documentation. If payment is made on-time during the three month trial period, the modifications become permanent.
Modifications help millions of homeowners
Illinois refinance mortgage rates are available to those who know where to look. Reports of this new modification program come on the heels of the Obama Administration's Monthly Housing Scorecard for April being released by the Departments of the Treasury and Housing and Urban Development.
The report, which features data from the U.S. Census Bureau, RealtyTrac, Standard & Poor/Case Shiller and other sources, shows that modifications under the Making Home Affordable program are helping millions of mortgage borrowers avoid foreclosure and get their finances back on track.
"The Administration's foreclosure mitigation programs are providing relief for millions of homeowners as we continue to recover from an unprecedented housing crisis," states the report. "Nearly 1.6 million homeowner assistance actions have taken place through the Making Home Affordable Program, including more than 1.1 million permanent modifications through the Home Affordable Modification Program (HAMP), while the Federal Housing Administration (FHA) has offered more than 1.7 million loss mitigation and early delinquency interventions.
Meanwhile, lenders participating with HOPE Now have offered more than 3.5 million proprietary mortgage modifications as of February.
Data also shows that the modifications made under HAMP have resulted in a savings of approximately $546 on mortgage payments each month for borrowers. To date, this represents an estimated savings of $19.1 billion.
With so many options available to mortgage borrowers, it's no surprise that more people are considering modification. However, it's important that homeowners understand exactly what mortgage modification is.
The ins and outs of mortgage modification
Put simply, a mortgage modification is an adjustment made to an existing home loan. In many cases these adjustments only last for a short period of time, intended to help a borrower get back on his or her feet before reverting back to original loan terms. However, in some cases, these modifications can become permanent, resulting in a home loan that is easier for borrowers to stay current with. Modifications can include things such as reducing interest rates, extending terms, and, in some cases, even forgiving part of a principal balance.
Modification vs. refinancing
Many borrowers often confuse mortgage modification with refinancing. While the two share similarities, they are very different processes. Refinancing a mortgage means taking out an entirely new home loan to replace an existing one. This is often done when mortgage rates fall and homeowners feel they could save money by replacing the high rates on their current loan with lower rates on a new one.
Both processes can help to avoid foreclosure and save some money, but each comes with their own advantages and disadvantages, making it important for borrowers to explore their options. Speaking with their lender to figure out which course of action best suits their needs is recommended.
Of course, the best way to avoid foreclosure is planning in advance and taking all the terms of a home loan in to account when individuals are set up to buy a home.
Category: Mortgage