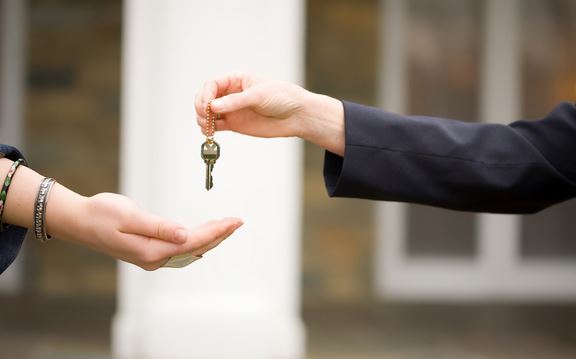 Renting out a home can be a great way to earn residual income. While there is work involved with screening applicants, collecting rent, and performing routine maintenance, receiving monthly payments for an investment you owe nothing on can lead to enormous financial success. To make the most out of your rental property, follow these four frugal procedures.
1. An Investment That Pays Off
Considering NY home remodeling is a great idea for any rental property. A simple kitchen remodel can increase the overall value of the home, and, if the project is done efficiently, landlords can expect to get back as much as 120% of their original investment on the value increase alone. Other cheap and effective remodeling ideas include painting, adding a bathroom or deck, and adding energy-efficient windows. These features draw interest and are good selling points to include in advertising vacancy.
2. Research the Competition
When it comes to renting a home, the price has to be right. Potential tenants are "shopping around", and they will look at both the accommodations in the home as well as the price. If either of these dynamics is unreasonable, they will likely continue on with their search. Check how much other rental properties in the area are renting for. When deciding on the final price, it should be one that is competitive with others in the area, and all of the unique features of the home should be highlighted to complement the price.
3. Know Your Tenant
The screening process for tenants should be an intricate one. Nothing is worse than accepting the application of tenants who are at a higher risk to pose damage and be late on their rent. The investment in obtaining credit reports is worth the money, and calling multiple references well proves worth the time when it comes to tenant selection. Furthermore, seek credentials when speaking with references. The potential tenant may say that someone is their supervisor at work when they are really a friend or family member.
4. A Little Preparation Goes a Long Way
When a home is ready to be rented, it is crucial to take the time to do a thorough walk-through to ensure it is looking and operating at its best ability. Aside from the aesthetic qualities such obvious damage, check to ensure all appliances are working properly. After a detailed cleaning job, walk through the home one more time and jot down all of the accommodations to use in advertising.
Renting a home can be a rewarding experience, and anyone can stay ahead of the competition by being prepared and organized. The key to preparation starts with organizing the important areas of your property and combining  it with the proper research to make sure you can enhance every aspect of the your property. Due diligence in all aspects will help the process become very smooth and will save you money in the long run. is By following these four wise steps, any rental property can become a valuable investment.
Category: Business, Real Estate