People who live and work in the United States of America have a common question in their minds and that is "Is it worth taking part in the Diversity Visa (DV) lottery program?" Well, the answer to this question is a big Yes. In this program, a computer randomly sel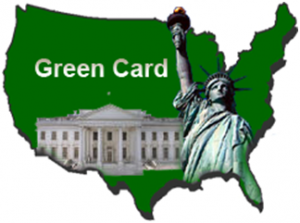 ects the winner from the available applications so without any doubt it is worth trying it. Moreover, in this DV lottery, you do not have to submit any fee while applying for it. Therefore, it is considered as the best available platform for the people to fulfill their dreams of working and permanently living in the United States.
Immigration through DV lottery Program:
The DV lottery program, which is also known as Green Card Lottery program, is an immense opening for immigrants from the eligible countries. Countries do not qualify for DV lottery program from where large numbers of immigrants move to the United States of America annually. The DV lottery program is conducted on annual basis and provides fifty thousand permanent residence visas to the immigrants of eligible countries. In order to apply for the DV lottery program, you have to fulfill the eligibility criteria. For applying for it, you must belong to a country that qualifies for it. The qualifying country will usually be the similar to country of your birth not where you live. Along with this, the applicant must have at least a certificate of high school education or equivalent to it.
So bearing in mind that you are entitled to apply for DV lottery program, let's go to the application process. You must submit application for DV lottery only once. If you apply for multiple times then you will be disqualified.  However, husband and wife can submit separate applications only if both meet the DV lottery program's eligibility requirements. If you do not belong to a country that qualifies for DV lottery then in that case you can apply if your husband/wife belongs to an eligible country. However, in this situation both husband and wife have to enter together in the USA if selected. Kids below the age of 21 mentioned in the application form can go with their parents.
In the DV lottery application, you must  give the of your spouse and all unmarried kids below the age of 21, even if your kid no longer lives with you or you do not have plan to take him/her to the USA. While applying for the DV lottery program, signatures of the applicant are not required. However, you have to give the recent pictures of you, your spouse, and unmarried children below the age of 21.
A special number is allocated to all the applicants at the Kentucky Consular Center. Then there a computer randomly selects the winner from the pool of available applications of every geographic region. All the submitted applications for DV lottery program have an equal opportunity of being selected. The selected applicant is notified through email or by post.
After reading all this, if you are convinced and you belong to a country that qualifies for the DV lottery program then apply in DV-2015 as now its enrollment is open.
Author Bio:
This guest post is contributed by Alisa Martin who is an avid blogger. She often writes on law and immigration tips in her free time.
Category: Law