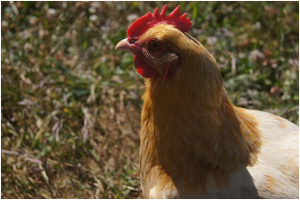 Whether you like it or not, keeping your own chickens that produce fresh eggs every single day is somewhat of a gateway to rural living. Once people get their own chickens, pretty soon they move onto harder, more serious commitments like keeping cattle for milk, or even a few sheep so they're able to make their own clothes. It's a slippery slope.
Still, having a few chickens in your garden can be brilliant if you like eggs and you're usually unsatisfied with the products on offer in your local supermarket. Most people forget one important factor to this endeavor though – the cost.
Today, I'm going to talk you through the financial pros and cons of owning and keeping chickens at home, and hopefully this will help you to decide whether it's such a good idea, or not. Don't get me wrong, I've never kept a chicken in my life, but I do know a thing or two about the type of equipment you'll need to buy and how much you're going to spend on feeding them, so I'm qualified to give you some accurate information at the very least.
The Financial Pros Of Keeping Your Own Chickens:
Though coops and other containment solutions available from companies like Eggshell Online can seem a little expensive to begin with, they tend to be extremely durable, and so the investment ends up paying for itself.
Having fresh eggs every day will mean you'll take fewer trips to the supermarkets and thus you'll inevitably succumb to fewer impulse purchases, saving you lots of money over the course of a year.
Food prices are much lower than you might expect to pay for more traditional pets like cats and dogs. Also, you'll be able to feed them the scraps from your dinner, and create less waste in the process. Chickens are happy to eat almost anything.
The Financial Cons Of Keeping Your Own Chickens:
Initial setup costs can be rather high, especially if you're looking to keep a lot of chickens. On the plus side though, if you want to keep more, you only have to let the ones you have look after their eggs, instead of having them on your toast.
Vet bills may be expensive if any of your chickens get ill. Remember, they're animals in just the same way cats and dogs are, so you'll need to ensure they're well looked after.
The chances are that your family members will constantly ask you to supply them with free eggs; this obviously limits any profit you can make, but can be resolved by simply asking them to donate a small contribution to your chicken fund.
You should now have a much better understanding of what financial obligations you'll need to consider when keeping your own chickens at home. Personally, I believe it is financially viable to keep this animal, as they do produce eggs every single day, and thus have the potential to create profit. What you decide to do now is very much up to your own judgment.
Category: Budget, Family Finances