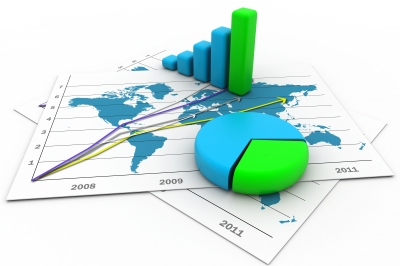 Kazakhstan is growing more and more attractive as a place to invest. It isn't frequently thought of in terms of investments. Most people aren't very aware of Kazakhstan from an economic perspective, but the truth is that they're a growing nation in power and other industries owing to their natural resources. This is gaining them greater notoriety, especially as reports are released about possible success there, making them among the top three most attractive emerging economies for future investment.
John Ferraro Ernst and Young recently conducted an interview on the subject. Ernst and Young is a firm dedicated to advisory and regulatory reports, and they have recently released a report about Kazakhstan and investment potential therein. Ferraro explained that Kazakhstan is developing quite rapidly. In the last decade, Kazakhstan has become noted for its oil resources, and in recent years investment has begun on many fronts, making it more attractive to investors in general. The more investors are present there, the more popular it will get as that investment becomes more secure and risk gradually decreases.
This report was generated from a survey of investors in Kazakhstan, taking it beyond the theoretical. The survey indicated that investors presently operating in Kazakhstan were very pleased with the results they were experiencing. Over 81% reported that they were happy with the decision they made having had time to put their money forward and see results, which is an overwhelmingly important statistic. 51% of those present plan on continuing to go full speed with their investments there. All in all, it has been a very attractive property thus far, with those there reporting on the quality of Kazakhstan as a location in which to invest.
There are many specific reasons Kazakhstan has been such a positive place to invest. One of the first reasons cited is the government of Kazakhstan. The government of Kazakhstan has been extremely supportive of foreign investment. The reason for this is plain as day: foreign investment in Kazakhstan is economically excellent for the country. This is defraying some of the resistance some nations put forward in response to foreign investors. Rather than trying to mitigate or inhibit foreign investment the government of Kazakhstan encourages and supports it. Geography is also cited as an important element. Kazakhstan is topographically amenable to construction, and its natural resources are well known, but geographically it is in an excellent location between European and Asian nations. Russia is similar geographically, but as a much larger nation, foreign investment is a much more difficult proposition there.
The last reason Kazakhstan has been so excellent to investors is that it represents a very good long-term commitment. Kazakhstan's natural resources coupled with its continued governmental support for investment in addition to the work ethic of its residents makes it an excellent location for foreign investment. All of these are elements that are intrinsic to the country, making them more than circumstantial. As long as investments are made intelligently, they should work out more than fine for investors.
All of these elements come together to make Kazakhstan a very attractive target for investment, which Ernst and Young is more than glad to report. It will only continue to be an excellent option for investors, and the sustainability of its growing popularity only makes the opportunities it presents more exciting.
Category: Investing