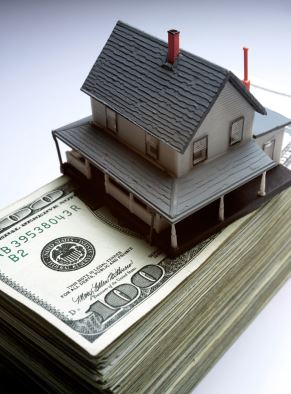 One of the biggest questions homeowners have is how to spend money to make their property increase in value. While most believe doing home improvement projects will automatically increase a home's value, that's not always the case. For every home project that is a good idea for increasing value, there are just as many that do little if nothing for a home's value. When deciding whether to invest or save their money, homeowners have some options to consider.
Home Security System
Spending money on a home security system is a good idea, for it shows an owner cares about what happens to the property and its people. Insurance companies have a favorable view of homes with these systems, and will provide discounts to homeowners who have these systems. Many companies now sell wireless security products, making it easier for people to check on their homes through computers while at work, school or elsewhere.
Bathroom Remodeling
Many people extensively remodel their bathroom, thinking if they pour money into the project it will increase the home's value. Unfortunately, that's not always the case. Rarely does a homeowner get a dollar-for-dollar increase based on these renovations.
Vinyl Siding and Replacement Windows
Two renovations that give big returns on investment are installing vinyl siding and replacement windows. Vinyl siding provides an average 83% return on investment when an owner sells, while installing replacement windows offers a 79% return on investment.
The First Impression
Homes, like people, don't get a second chance to make a first impression. Purchasing a new front door or refurbishing the current one will give a house a fresh, clean look. For homes with a front porch, it's also good to keep the porch clean. Sweeping and washing it on a regular basis will keep it looking clean and inviting. Putting down a new doormat and adding some fresh plants will also give it a nice appearance.
Generators
Some people believe installing a generator will increase a home's value substantially, but that's not true. Installing backup generators to use in power outages provides only a 58% cost-to-value return, making it one of the least profitable projects that can be done.
While at first all renovations seem like good ways to increase a home's value, upon careful consideration many are found to make little if any difference in the value of a home. Being smart with one's money is key to choosing which projects are worth investing in and which are not.
Category: Home Renovation