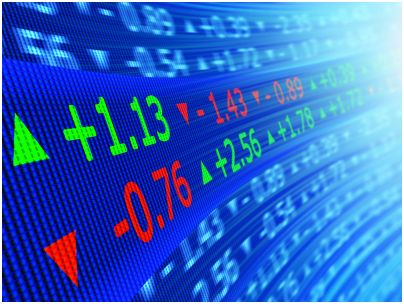 Use of Pending Orders & Trailing Stops is one of the basic strategies in Foreign Exchange (Forex) market. You need not to sit in front of computer screen 18 hours a day if you are good enough to make use of these two tools which are available in MT4 software.
There are four major types of pending orders:
Buy Limit Order
Buy Stop Order
Sell Limit Order
Sell Stop Order
Let us discuss each one by one:
Buy Limit Order
If you intend to buy a pair at a price which is lower than the current price level, you will have to make use of Buy Limit Order. For instance, the current price of EUR/USD is 1.3750 and according to your analysis a strong support level exists at 1.3700 which may prove to be a good enter point for a long position, you may simply put a buy limit order at price 1.3700 along with suitable Take Profit and Stop Loss limits.
Buy Stop Order
Buy Stop Order allows you to buy a specific pair at a price which is above the current price level;traders frequently make use of Buy Stop Orders in order to capitalize the potential breakout through critical resistance levels. In above example, if your analysis shows a weak resistance at 1.3780, you may consider placing a Buy Stop Order at 1.3790 with an appropriate 'Stop Loss' and 'Take Profit' limits.
Sell Limit Order
You need to place a Sell Limit Order if you intend to sell a pair at a price which is above the current price level.  Such an order is usually placed near a strong resistance level to grab profits from potential retracement or bounce off. In our above example, a sell limit order can be place at 1.3780 if resistance is strong enough and a reversal is expected.
Sell Stop Order
Sell Stop Order allows you to sell a pair at a price which is below the current price level. Such an order is usually place on breakout through a key support channel. In our example, if technical analysis shows a weak support at 1.3730, we may place a sell stop order at 1.3720 to grab profits through possible breakout.
Trailing Stop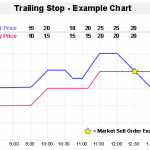 Trailing stop is another very effective tool available in trading platform which allows you to trail your profit by adjusting stop loss automatically by a specific number of pips. Following chart explains the concept of trailing stop very well.
It means your 'Stop Loss' limit moves forward as the price increases/decreases and stop is ultimately hit when price moves against your order by a specific number of pips as instructed by you.
Trailing stops are only effective in rallies i.e. when the market surges rapidly or nosedives. Manual trailing method should be used in range-bound market. Manual trailing means stop loss should be adjusted manually on the basis of key support & resistance levels. This was all about Pending Orders and Trailing Stop; hopefully it would work for you.
About the author:
Brought to you by Aaron Stollman, Forex markets expert at FXOpen.