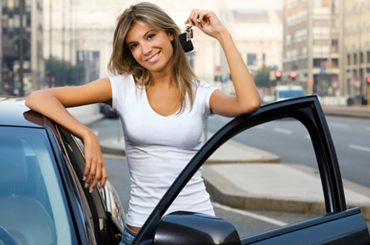 Purchasing a new car can be both exciting and overwhelming. There are so many different factors that you need to keep in mind when buying your new car. By knowing what to ask the dealer or seller, you will be confident in your new vehicle purchase.
Here are some tips and important questions to make sure you ask your car salesman before taking home that new ride. Be sure you remember these and get your questions answered before you decide to purchase a vehicle.
Can I Test Drive?
Make sure you can test drive the vehicle before you buy it. You will most likely have to have the salesman in the car with you but you want to see how the car functions. Try to drive it on a variety of road types as much as possible. This will help you to hear any knocks or problems that could be awaiting you in the vehicle. Always be sure to have some sort of test drive before deciding on the car.
Was The Car Damaged?
If you are buying a used vehicle ask for a report on the VIN number. That will help you to know everything that has happened to the car before you bought it. If it has ever been in an accident or had body work done you want to know. It could cause problems for you down the road. Be sure to get this report from your car dealer. They should have no problem showing it to you. If they do that should be a red flag that something is not quite right with the car.
What Warranty Is Available?
Most new cars come with a factory warranty on them. Some used cars will still have some of that warranty available and you can even purchase warranties later too. Be sure to find out what is left on your vehicle choice. This will help you to determine which car you want if one has more warranty than the other. Be sure you know what is left and what to expect should you have to make a claim on the warranty.
What Are The Hidden Fees?
When talking about the price of the car ask them what fees are added to the price you see. Talk to them about the tax, tag and title fees and make sure there are no other fees added. You need to get the final out the door price before deciding. Remember that the price you see on the window sticker is not the final price you really pay. There are fees that are added and you need to know exactly what those are.
What Are The Loan Terms?
Be sure you understand the terms of your loan before signing. Ask questions of the finance officer to understand when your payment starts, what day it is due, how you can pay and what happens if you pay the loan off early. Most times you do not get a penalty but there are loan types that penalize you for paying it off early. Also be sure to know how many months you are financing for.
Jen shares tips and questions you need answered before buying your new vehicle. Make sure you get all the answers you need by shopping at Auto USA for your next new vehicle.
Category: Car Lease