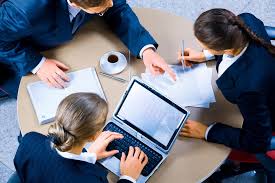 Fund managing is a broad term which encompasses the monitoring and maintaining of anything of value to a group or entity. This includes assets that are tangible and those which are not. Thus, it can include anything from income to property to shares. The management of these assets involves their operation and maintaining as well as upgrading and even disposing of them. It is all about generating as much returns as possible.
This is a professional service and thus when engaging in this type of management you will require the aid of a fund manager. What does a fund manager do? This is a financial expert who is in charge of an investment fund. Goals will be stated and they will handle the funds in order to ensure maximum returns are generated in relation to those said goals. Their role is evidently crucial. They must be experienced, client focused, driven and knowledgeable regarding all financial markets.
What are the benefits of using a fund manager for fund management?
Market position – Their market position means that they have the knowledge and the contacts to be able to provide you with the best possible chance of maximising your returns from your funds. This is something that rings true no matter what type of fund you have invested in or are considering investing in. From single sector funds to diversified funds; extensive market research and knowledge is necessary to ensure success.
Minimise risk – One of the best things about using a fund manager is that they will present you with the best methods of minimising risk. Usually this centres on diversification and thus they will advise you to engage in several different types of investment rather than put all of your eggs in one basket. This can mean investing in various countries, different stock market sectors or indeed various asset classes.
Save time – Do you really have the time to engage in extensive market research? Do you have the time to constantly ingrain yourself within the financial markets? Can you be certain you will be able to keep on looking for fresh opportunities all of the time? It is the fund manager's job to do this and thus you can be certain they will always be up to date with the latest happenings. If a new opportunity arises you will be the first to know about it.
Achieve long-term goals – For individuals who aren't financial experts it can be extremely difficult to attain long term goals. One of the reasons why this is the case is because we generally tend to overlook them because we are so concerned with the here and now. Fund managers ensure long term goals are put into place and achieved.
If you are wondering where to find the best financial planning company in Hong Kong, then Taylor Brunswick is definitely the answer you need. This is a group of experienced professionals who are client driven and forward thinking. You won't find better professionals to help you with funds management. One of the best things about Taylor Brunswick is that they are independent and thus you can be certain that all opportunities they present you with are done so based on your wants and your wants alone.
Category: Financial Planning, Investing