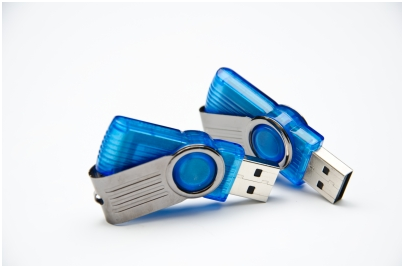 One of the challenges in organizing a corporate event is preparing what to give as tokens to the attendees. Whatever you have for them could actually be one of the reasons why participants look forward to your seminar, convention, or even open house events. These items are also a great way to promote your product. Don't disappoint you guests but make sure not to hurt your budget as well. From canvassing to storing, here are some ways to save on your next corporate gifts.
Identify your recipients
A good way in coming up with the best corporate gifts is by identifying your recipients. This always depends on the type of product or service your company is promoting. If you are an IT firm, then the attendees of the conference or seminar that you are hosting are most likely tech-savvy professionals, or they could also be IT-related students. By taking this into consideration, you will be able to get an idea that an iPad cover or a flash drive might be good items for gifts. Knowing exactly what you need will save you time and effort in canvassing and buying samples from different suppliers, saving you money in the long run. Plus, if you know that what you are giving away is interesting enough for the recipient, then it will most likely be used instead of it going to waste. Utilizing it means better brand recall and subtle promotion among your receiver's network.
Be on the lookout
It would help to be always on the lookout for potential items that you can use as corporate gifts. Be constantly canvassing whenever you can. Knowing where to get them at best prices will get you prepared whenever the need arises. Likewise, it wouldn't hurt to buy items in advance even if you're next event is still going to be in the next two quarters. Ordering ahead will save you from placing rush orders which generally means paying for additional charges.
Order in bulk
A very basic rule in purchasing anything for the office is to get them in bulk. Whether you're getting shirts, planners, or promotional pens, most often than not, suppliers are willing to slash off a good percentage of the total amount of all the items when doing bulk purchases. Increasing the quantity of your orders also means that you can have extra items for your next event or for any "emergency." You won't have to worry about having more people showing up unexpectedly. And for daily encounters, you never know when you will have surprise visitors or potential clients that you want to give a little token to, so the extra items can be very handy then.
Avoid perishable goods
Not a lot of companies practice this, but if you really want to be unique, a can of nuts or a fancy powdered coffee are actually good giveaway idea for your event. However, if you are thinking of long term storage, these items are not very ideal. Yes, their expiration date may not be in the next six months but if you don't have an event planned in the near future, then you will only end up with expired, wasted goods. If you really want to go for perishable products, make sure you know exactly how many people are attending. The extra goodies for unexpected guests should not be that many either.
Keep An Inventory
Finally, once you have your items ready and have designated them for your specific event, make sure to keep track of them. Have a person officially assigned to store the items and release them when needed. Even if it's urgently needed, always have an SOP on how to go about it. Knowing how many more corporate gifts you have in your storage will help you plan in your next round of purchasing. You can recycle the existing ones by mixing them up with newer stuff.
Author Bio
Amanda Smith is a blogger based in San Diego, California. She loves writing about technology and gadgets, travel and arts, health and wellness, and just about anything that tickles her fancy. When she's not writing, she's busy catching up on her favorite sitcoms with her yellow Labrador, Chandler Tribbiani. You can catch more of her works at her gang's hangout, wordbaristas.com.