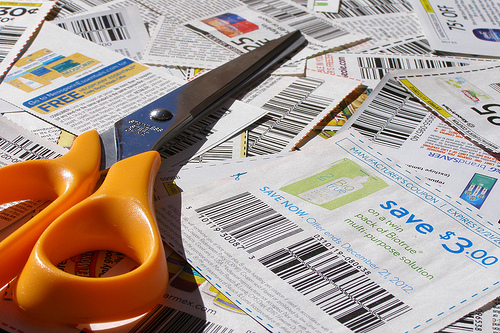 When you're looking to save money on your weekly expenses, it can be tough to know where to start.  Many people are simply spending far too much on their groceries, so it's the perfect place to begin your cost cutting exercise and start seriously boosting your savings.  Here are some great ways to save money on your weekly grocery bill.
Online Fun
A great way to cut the costs on your groceries is to start experimenting with low cost recipe ideas.  One of the best places to find innovative creations is online, with plenty of forums and blogs dedicated to serving up healthy and low cost meals that the whole family can enjoy.  Local forums will also be able to provide you with alerts on special deals, and ideas on where you can go for the best price on quality groceries in your area.
Planning Ahead
To start saving money on your groceries, it's important to plan ahead.  Sit down and think about what meals you want to prepare in the week, and always plan to use the leftovers as lunches or freeze them for later use.  Compile a shopping list of what you need before you leave, and make sure that you stick to it as much as possible.  This cuts down on the temptation to indulge in impulse shopping and buy things that you simply don't need.
Buy in Bulk
Buying in bulk is a great way to save hundreds off your grocery expenses, particularly when it comes to buying meat.  Taking a monthly trip to a wholesale butcher can help you to find amazing quality meat at unbeatable prices.  Simply freeze what you don't plan to use straightaway, and you and your family can enjoy the finest cuts of meat at truly bargain prices.
Fresh Market Fare
Nothing beats strolling through the markets and buying the very freshest farm grown produce.  Not only are markets a great way of supporting your local farmers, they are often significantly cheaper than shopping in traditional supermarkets.  Treat yourself to a healthy change, and explore the incredible flavours, colours and textures that quality fresh produce can bring to your kitchen.
Need Help to Make Ends Meet?
Sometimes even the best budgets aren't enough to help you overcome serious financial challenges, especially when unexpected expenses arise.  If you're struggling to make ends meet, consider enlisting the help of a qualified debt solutions specialist.  They can take all of the stress out of your financial circumstances by giving you solid strategies to get back on track for good.  Reputable agencies such as Fox Symes are renowned for their quality of service and dedication to finding the best solution for each individual client.  Contact Fox Symes Debt Solutions today for a quick no obligation consultation over the phone to see how they will be able to help you take control of your finances.
While it might not seem like much, implementing these small changes can amount to huge savings on your weekly grocery bill.  When viewed as part of a long term savings plan, changing small habits gives you the potential to save thousands of dollars a year.  Get started today and see just how much you can save by trying out these simple and easy shopping tips!
Category: Coupons, Saving Money, Shopping