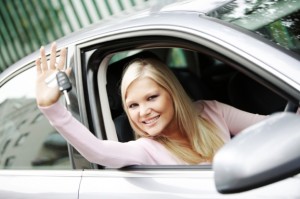 It's much easier to spend money than earn it for most of us. Your cheque is flying out of your hands soon after you get it, with money going on bills and the other necessities of life. Saving for emergencies and keeping a cushion in your bank account can become nearly impossible at certain times of the year, such as the holidays.
If you're frustrated with the state of your savings or are living from pay cheque to pay cheque, take a look at your spending habits. Out of control or thoughtless spending, even if it's just "little things" here and there, can add up quickly over the course of a month. Whilst you might be overspending in many areas of your life, start with the things many people overlook first, such as your car.
Save on Maintenance
Car maintenance is a must. If you skip out on routine maintenance, you'll wear the car out faster and might end up with a huge repair bill you could have avoided. You can handle some of the maintenance aspects yourself to protect against early wear and tear and save cash at the same time.
Always refer to your car's owner's manual. The manual covers what type of maintenance schedule you should stick to and other good information, such as where parts are located.
Do what maintenance you can yourself. For example, changing your windshield wipers is a relatively simple task and you can find the wipers at a local auto store. Don't attempt things you're not comfortable with. If you make an error, it could cost you.
If you do need to take your car in somewhere for maintenance, such as tyre rotation, you can comparison shop for rates. It's easy to get into the habit of taking your car to the nearest auto repair outlet for maintenance, but you'll end up paying more unnecessarily if another place nearby has a lower rate.
Some auto places have maintenance programmes that offer services at a discounted rate in return for a flat fee. If you decide to go with a maintenance plan, confirm that the rates are reasonable and review plan papers carefully before you sign.
Save on Insurance
Check out what types of discounts your insurer has available. For example, some auto insurers give you money off for installing an anti-theft device. The deterrent will keep your car safer and pay for itself over time and you'll benefit from lower premiums.
If your auto insurer offers more than one type of insurance product, you might be eligible for a group discount if you get coverage for other items, such as your house, through your auto insurer. Always check rates to make sure the switch is worth it.
Get quotes from insurers at least once every two years. You may not be getting the best rate available to you in your area from your current insurer. Completely disclose your driving history honestly when you're getting quotes to ensure you're receiving accurate figures.
This article was brought to you by Car Finance 247.
Category: Automotive, Car Insurance