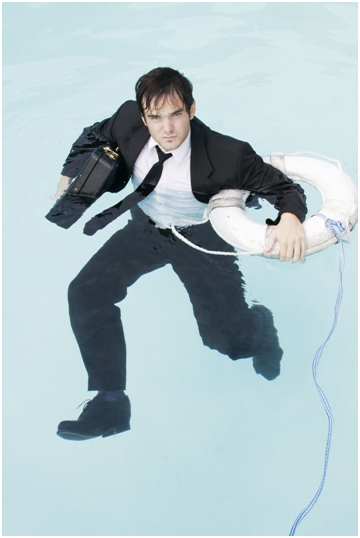 If you're in a business that delivers goods to customers through the United States Post Office, UPS, FedEx or any other shipping services provider, then you know that keeping a close eye on cost is just as important as keeping an eye on delivery timing and quality. Shipping costs will continue to rise, and making sure customers receive their wares is an extremely important part of doing business.
Winning and keeping customers can come down to the most minute details, and being a company that can ensure each customer gets what he or she paid for in the manner and time expected is an essential part of managing those details. When all the shipping labels have your name on them, you know you're responsible whether shipping runs smoothly, or it comes off the rails. If you can make sure everything gets to where it's supposed to, how do you keep costs at a manageable level?
Never Estimate
Most business owners know to do the appropriate research when quoting a cost to a new customer or establishing a new shipping option online. The trouble arises when something out of the ordinary happens or when you're running short of time. Even if you get a last-minute order or have a complicated special request you want to honor, take the little bit of extra time to thoroughly research how much that curveball might cost you. Estimating can cost your business anywhere from hundreds to thousands of dollars — especially if you have to ship internationally. Don't be so eager to land a sale that your lack of precise knowledge ends up putting you in the red.
Prepare for Shipping Rates to Increase
Many businesses allocate the same shipping amounts to their budget from year to year because they assume that shipping rates remain relatively constant. The sad reality is that everything from fuel costs to terrorism threats can affect the real cost of shipping, and what you were able to quote a customer last year may have doubled in recent weeks. Do the research whenever you're unsure and always plan for shipping rates to increase over time.
Track Carrier Performance
No matter which shipping service provider you utilize, you need to watch them closely. Both service and cost need to be considered, and neither is more important than the other. Service factors that you need to monitor and keep data on include:
Pickup deadline accuracy and ease
Delivery deadline accuracy and ease
Response to customer questions about shipping
Online tracking data access and accuracy
Cost factors usually include considerations like:
Baseline cost of weight, package type and distance
Service level costs
Fees
Your carrier should be easy to work with in regards to both service and cost so that any problems can be resolved without your having to invest extreme time and energy. In addition to your own data gathering, be sure to ask your customers how they feel about the carrier you use.
Utilize Cost-Effective Packaging
Your packaging needs to not only protect its contents, but it needs to be a size and weight that doesn't require you to pay extra in postage. Cost-effective packaging is different for every business and product, and as such, you'll need to do your research: how much is the packaging? How much will it cost to ship? Is it made from environmentally sound material? Can you get a better deal if you purchase it in bulk?
Use a Postage Meter
A postage meter is a portable scale that can accurately weigh packages, assess an accurate cost and print shipping labels, and they're a huge time and money saver if your business has a tendency to affix extra postage to a package, just to make extra sure it gets delivered. Over-charging yourself in relation to postage is an unnecessary waste of money, and having a postage meter on-site can save you the time of standing in line to find out how much something will cost to ship. Postage meters can save businesses up to 20 percent in annual costs.
Regardless of whether you're in the business of shipping toys, vacuum cleaners or sticky notes, shipping costs are an important consideration in keeping your business's financial health in tip-top shape. From never estimating on how much it costs to knowing exactly how good of a job your carrier does, these tips will keep your business ahead of the shipping game.
About the Author: Aimee Myers is a contributing blogger and business consultant.
Category: Business