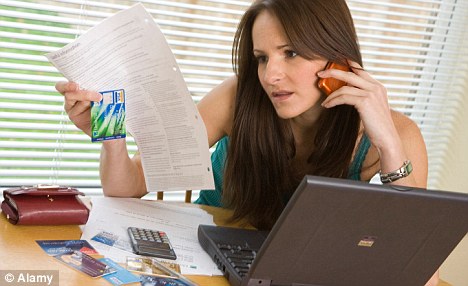 Do you want to earn extra cash to pay off your debt? Though, getting extra cash to pay off your debt is a really tough task, but it can be easy if you follow few smart ways. The core idea is to take control over your expenditures and save money to pay your debts. Today, we will show you some of the tips and awesome ideas to get you started and earn extra money. So, lets start reading these little known, smart ways:
Unused Gift Cards:
You probably have some gift cards that you haven't used since you got these on your birthday. You can sale all these gift cards at different sites and stores rather than you purchase unnecessary things. You will not get full money for any gift card, but most of its value is retained in the form of cash.
Mystery Shopping:
Have you ever heard of mystery shopping? A mystery shopping can be really helpful for you to get some extra money without any effort. When you sign up for mystery shopping for the first time, you will only get access to small places. These include oil change, fast food and other things like that, which do not offer much, but when you move ahead in this task, you will find yourself moving towards the highly paid places. This task can add some money to your debt payoff plan.
Carpool:
When you are in a mode to pay off debt, carpooling with your friend or colleague is a nice way to save some money. In this way, you can get some cash with your carpool fellow and can spend less money on the gas.
Rewards for a Real Cash:
There are lots of products and credit cards offer cash reward point programs. Even search engines, like Swagbucks, offer these. Some of these reward points offer to redeem your points to real cash. Therefore, you should check all of the reward programs and see which one gives you the cash out of points you earn.
Bank Offers:
Signing up for bank offer can also help you saving money and paying off debt quickly. Opening up a bank account can give you cash bonuses. Before opening up the account, do read the requirements needed to get the bonus. For instance, some accounts need you to deposit certain amount of money.
Have Free Fun:
There are a lot of free entertainment activities and options that are available in this world. All you have to do is find these and use the money you have saved in the payment of debt.
Final Thoughts:
So, you have seen that there lot of simple ways that can help you getting extra cash to pay off your debt quickly.  Once you are smart in your thinking and start using these simple ways, you'll see that you are able to pay off your huge debt dramatically fast.
—
Author's Bio:
Brian Culver is a classic car collector and leading journalist for a car purchasing website. Save money by checking out their calculate auto loan section where you can re-calculate your monthly payments by changing your loan information.
Category: Debt, Family Finances