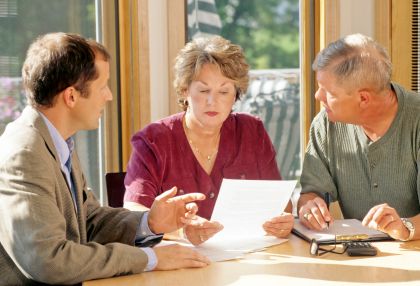 If you own property or assets of any kind, it's important to create a thorough estate plan. Without an estate plan your wealth could end up in the wrong hands or you might not get the medical treatment you desire. An estate plan outlines information about how to use, conserve, and transfer your wealth while you're alive and upon your death. It consists of several documents. Each document is important for various reasons and must be included in your estate plan.
So how do you create a proper estate plan? You need to hire an attorney who specializes in estate planning. Just like you would find a tax settlement attorney to help you with your taxes, it's important to find an attorney with experience in estate planning. When you hire a tax lawyer in San Jose or San Diego, he or she will help you prepare the following is a list of documents for your estate plan:
Last Will and Testament: This document designates your personal representative after your death and declares the disposition of your property.
Designation of Healthcare Surrogate: This document designates the person you wish to be in charge of your medical treatment.
Living Will: The Living Will consists of information related to the withholding or withdrawal of life-sustaining treatment if you're suffering from an incurable or irreversible medical condition.
Durable Power of Attorney: This document gives authority to a person of your choice to perform and act on your behalf when necessary.
Trust: The Trust appoints one of the beneficiaries to manage the trust assets and money for the economic benefit of all the beneficiaries.  You can create a revocable or irrevocable trust.
This feature post was provided by The Law Offices Of Jeffrey B. Kahn, P.C.  With offices throughout San Francisco and Southern California, this boutique law firm specializes in three areas of law: tax planning and tax controversies; estate planning, probate, and guardianship; business transactions. Contact the law firm to hire a tax lawyer in San Diego or San Francisco.
Category: Financial Planning