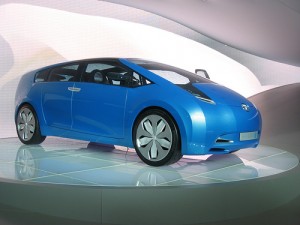 Sometimes scrapping your outdated car can be a challenging decision to make. Many times the attempt to sell the car privately could be a lot more hassle compared to its value, and also you may lose some money at the end. On the other hand, trying to maintain the car on the road might be costly, particularly if the car requires maintenance to keep it moving.
When you have finally made the decision to scrap the car, you must ensure that you carry out the process in a legal way and use Environment Agency approved recycling facilities. Should you fail to do so, you may face penalties and miss some money. Below are tips to show you how to scrap your car and avoid fines.
Work with a legal and trustworthy company
You can stay away from unpredicted penalties from the DVLAif your automobile is de-registered appropriately at a certified scrap car recycling Company. It is advisable not to trust businesses which do not have the necessary license to recycle automobiles.
Scrap car in an Eco-friendly way
It is advisable to send your car to a company that will treat it well because you want to be sure that you are protecting your environment. Chemicals from your old car can harm the environment if handled badly.
Get your scrap car recycledproperly
Government regulations state that cars being scrapped must be recycled, and 85% of an automobile may be recycled. You should check that the car is not divided into parts and perhaps not recycled responsibly.
DVLA Certificate of Destruction is important
It is good to make sure that the scrap car does not get back to the road.  That is why you need to acquire the DVLA certificate of Destruction which serves as a proof that the car is properly recycled. It also frees you from the ownership of the automobile. You need to get the genuine deal simply because you can find some companies out there that are not genuine.
Have the scrap car collected
If the car is not insured and taxed you must make arrangements for scrap car collection so that you are not violating the law by driving the car. This may easily get you into problems when you are caught by police.
What can happen if you donot follow the correct procedure?
Should you scrap the car without acquiring a certified Certificate of Destruction you may be charged by DVLA. Worse still, in the event that the car is put back on the road, you may face prosecution if it is used for criminal activities.
If you adhere to the above steps when scrapping the car you will abide the law and avoid fines. You will not have problems getting your car scrapped thus making money from your junk.
Category: Car Purchase, Family Finances