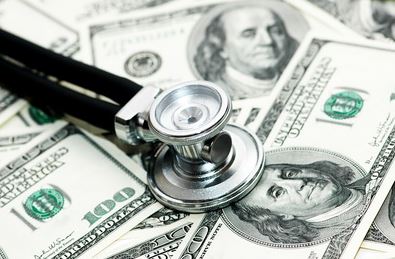 When it comes to saving money, a area of life that many people tend to overlook is their medical expenses. They often think that saving money on medical costs isn't possible. What they fail to understand is that with a bit of effort, anyone can save money on healthcare expenses. Here are six ways to save on your medical bills:
Understand your insurance policy
There's a good chance that your insurance provides coverage on things that you were unaware of. For example, many policies provide coverage for a free eye and dental exam every year for each person on the policy. You need to know the ins-and-outs of your policy to be able to take full advantage of it.
Take advantage of free services
Your local health department offers a wide range of free services that might not be well-advertised. From free eye exams to blood pressure tests and more, there are many ways that you can save money be giving them a quick visit. Some doctors offices also offer free online tools to help you reach the health goals you want.
Ask your pharmacy for generic prescriptions
When your doctor prescribes you something and you go to the pharmacy to have it filled, make sure you ask for the generic version. Chances are your insurance will cover the generic version. If it doesn't, then you will still be able to save a considerable amount of money because the generic version will be much cheaper. There are only a few instances where the generic and name brand have different outcomes from person to person.
Visit the dentist on a yearly basis
You need to make sure that you visit a dentist on a regular basis, preferably once or twice a year. By going to all your dental appointments, you can be assured that any dental problems will be identified before they become too costly, suggests professionals at Genesis Dental in Utah. Having a root canal is much more expensive than taking care of a small cavity. If you can detect the problems early enough at the dentist, you can save a lot of money.
Take advantage of mail-order pharmacies
Did you know you can often save 40 percent or more on your prescriptions by acquiring them through a mail-order pharmacy? This is especially true if you buy several months' supply at any given time. If you need what prescriptions you'll need on a daily basis, consider using mail-order pharmacies to save you money.
Check your healthcare bills
Just the same as you can get charged for an extra drink at a local restaurant, it's not uncommon for your healthcare bills to have errors. Make sure you always double check your bills and alert someone right away of any unusual charges. If you notice there is a problem too late or after you have paid, it will be much harder to get it settled.
Saving money on your medical expenses isn't as difficult as you might think. Remember, keep things simple and don't let it stress you out. Follow each of the tips above, and you will be well on your way to keeping some extra money in your pockets.