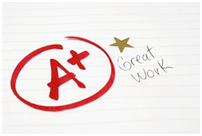 Your employees are your core resource. If they work well, your brand does well. If they become disaffected and dissociated, you're in for a rocky ride. So how do you keep the workforce motivated? Have a look at these four solutions to workplace disaffection or poor performance, and see whether they apply in your own company situation.
Have a heart
Business writers Kousez and Posner, in their book The Leadership Challenge, identify the heart as the organ that matters, when it comes to motivating employees. If your workforce feels that you care, they'll feel more motivated to work for you – because you're a person who gets them and tries to make their work-life balance really work. It's a business version of "you scratch my back, I'll scratch yours", and it can yield powerful results. Don't be afraid to put the personal lives of your employees first. They might just reward you for it.
Show them the bigger picture
If you can make your employees see how genuinely necessary they are to the company, their chances of staying and working well are greatly improved. An employee who believes that he or she is needed, and understands how his or her role fits into the activities of the company, is an employee who feels motivated to contribute because he or she sees how his or her contribution is valued. Take the time to educate your workforce on the true impact of its role.
Be grateful
This is the easiest – and most overlooked – weapon in the business owner's arsenal. If you can't take the time to thank your employees for their work, you will make them feel that they don't matter, or that you don't care. And that's the first step down the road to a workforce that clocks in, does its time, and goes home without making any effort to expand your business. A thankless task is the quickest way to a slow corporate death. Don't fall into the trap of forgetting who your workers are, and what they do.
Unlock new behaviours
A workplace can be a very difficult location in which to express yourself. Poor performance in workers can arise when they are unsure of their communication skills, and fear communicating with consumers or with members of the management team. Often, this performance lag is due not to unwillingness to work but to an inability to find and use the information necessary to do the job properly.
Training capable of unlocking new communication behaviours can have a dramatic effect on the happiness and productivity in a company – particularly when it is delivered in a non-corporate and interesting way. Consider Dramatic Solutions, which uses drama training to break open new confidence in the employees of small and medium sized businesses. By taking the training session away from the normal corporate environment, and making the worker feel connected to a creative process, development occurs "under the radar" – that is, the worker doesn't feel that he or she is being lectured to, or "trained", but given a chance to have some fun and express himself or herself while he or she does so.
The Author is a professional web writer, whose business articles appear regularly on respected industry pages. His blog posts are often syndicated to major national and international corporate sites, and his work routinely appears on sites with a unique daily reach of at least half a million people. He lives in London.
Category: Business