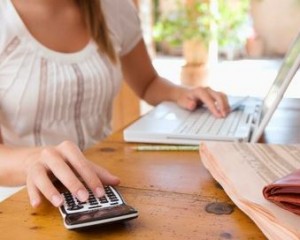 The best way to keep your financial head above water is to develop a monthly budget and then stick to it. While it sounds like a great idea, it is not as easy to execute as it sounds. Too many people treat their monthly budget like a new diet they went on in that it doesn't really matter if it is successful or not. When you fail with a diet, you gain a little weight. When you fail with a budget, you could lose your house.
4. Do Some Research First
One sure way to create a budget that you will not stick with is to use random numbers which have no significance. Before you actually develop your budget, keep a log of your monthly spending habits and use that to create numbers you can use that you will stick with. You may also want to use this log to find ways to lower your monthly expenses before going on your budget. For example, do you really need to spend $5 on that cup of coffee each morning on the way to work? You could save over $100 a month by brewing your own cup of coffee and bringing it with you.
3. Track Your Spending
The best way to track your spending is to create a budget spreadsheet on your computer and then check off items as you pay them. Some people like to keep receipts of their spending for tax purposes and other reasons. If that is the case, then print out receipts when you pay bills online and use personal checks from a supplier such as Checks-Superstore.com instead of cash. You will find that using checks makes it much easier to track and control the money you spend on gas, food and other items.
2. Get Everyone Involved
This monthly household budget only works if the entire household is committed to it. If you have a monthly budget amount set for entertainment and your spouse regularly spends that amount in a week, then your budget will fail or you will be unable to do anything fun for the rest of the month. Everyone may have to make a small sacrifice in their regular habits. If you buy a big gulp every day, the cost will start to add up quickly. Try switching to filtered water in stead. Your wallet and your body will thank you.
1. Be Realistic
We all want to save money, but we also love to spend money at the same time. When you create your budget, use expense numbers that are realistic and allow you to pay your bills but also maintain the lifestyle you are accustomed to. Saving money doesn't work if you are constantly draining the savings account to meet your financial needs.
A household budget can be the key towards getting your finances together. Take some time to put together a budget that works for your family and puts you on the path towards financial stability.
Category: Budget