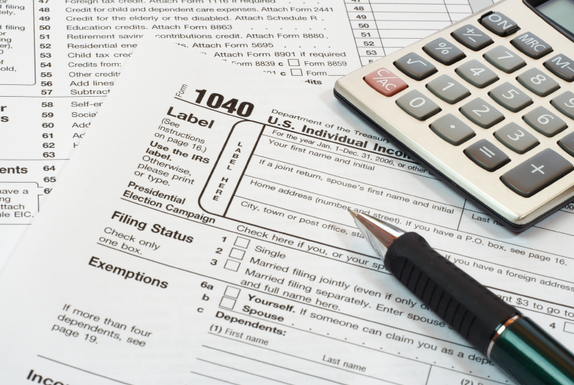 A taxpayer should try to find multiple ways to lower his or her tax burden so that he or she can enjoy a better return. Now, most people use the basics and get to deduct a few small expenses. However, to get a decent return and not overpay on taxes, one should follow these five essential tips to save money and avoid an IRS tax lien.
Open an IRA or 401k
With an IRA, one can lower their tax burden while taking advantage of a great long-term investment opportunity. Now, when putting money into an IRA, one can write-off the expense like it was not income in the first place. To get started, a taxpayer should head to a local broker, or find one online, and explain his or her situation, open an account, and fund it with a few thousand dollars. This is an excellent first step for a person who does not want to overpay on their taxes. A worker with the option should open a 401k as one can lower their tax burden, enjoy free money from an employee and save money for the future. Without a doubt, when opening a retirement account, one can position their finances for the future.
Buy stuff
A person with a small business can write off a lot of their costs. When looking to lower one's tax burden, it is wise to run out and buy new equipment or otherwise invest in the business. Now, before buying an expensive item, one must make sure that they can write the cost off as it is difficult to justify to the IRS if it is not related to the business. Either way, when looking to improve the company and save on taxes, one should buy new computers or other items.
Charitable giving
When giving money to a charity, one can feel good and lower their tax burden. To get started, a person should find their favorite cause and then find a charity that uses most of their money to furthering the cause. Of course, some people do not have a lot of money to give away; luckily, when going to a thrift shop and donating old items, one can help their cause while enjoying a tax benefit and not spending any money. Without a doubt, when looking to feel great and save money on taxes, one must send money to their favorite charity.
Pore over return
Often, a taxpayer will miss something simple and will pay for it in the end. For example, when a person forgets to put the correct amount of dependents, one will see their tax burden, potentially, go up. With a five-minute glance at the return, one can avoid issues, save money and get their return faster.
Medical bills
A person who incurred large medical expenses can potentially write off the cost. Now, one must verify this with a professional tax preparer; however, when taking advantage of this deduction, one can lower their taxes drastically. This is an often overlooked benefit that many miss out on as they may not realize that they spent so much on medical procedures or medicines.
With these five often overlooked deductions, one can save money on their taxes and get a nice return. Remember, when dealing with the IRS, one must verify everything so they can avoid issues.
Category: Taxes