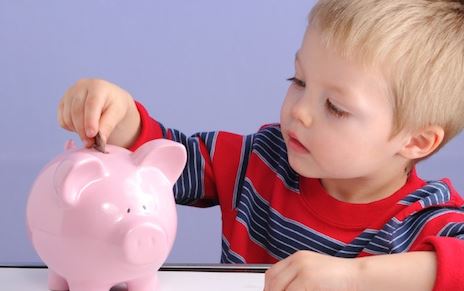 Many subjects are taught with education, but learning how to be financially fit is a skill often acquired with age and comes with many mistakes. By teaching children the value of money and how to manage finances at an early age, it will promote their financial success and lead to a happy and successful life.
Give an Allowance
Providing children with an allowance for chores they do around the house will help them to become responsible early on. It's important to teach them what amount of money to spend, save, and give, which will make it easier for them to get used to always using their in different ways instead of spending all of it at once.
9 Questions For Andrew Hallam – The Millionaire Teacher
People need to take action themselves and decide to make goals they can reach, while getting financially educated in the process. Personal finance is pretty easy stuff. It's tougher to pass a grade 8 math class than it is to learn …
Explain Prices
Don't be afraid to explain prices when taking them shopping, whether at the grocery store or local mall. Discuss how the price is often more than the label due to tax, and what the sales tax rate is for the state you live in. Talk about how to look for the cheapest price for the product and to choose store brand items when they're available.
Discuss Lowering Bills
Although it can be difficult explaining the complexities of bills to a child, teach the basics and give more descriptions as they age. Perhaps you could sell your technological devices to a resale shop to show children how much money you'll save by switching to a basic phone that doesn't have all of the bells and whistles.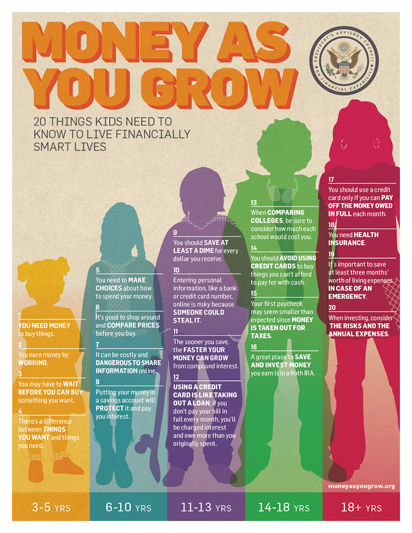 Along with this, explain the electric bill and how leaving lights on will ultimately cost more money each month. You can review your monthly bills with them to show them how much is spent on basic necessities that include gas, water and trash services.
Make a Budget
Teach your kids about budgeting by making it fun with their back-to-school shopping list. You can decide how much you can afford to spend, and then try to estimate how much each school item will cost before heading to the store. Help your child make a list and also find items that they already have. Don't be afraid to cut coupons to save even more money, which will increase the amount of items they can purchase and help them appreciate extra savings.
Shop Online
Slowly, but surely, online shopping is becoming more of the norm than heading to brick and mortar stores. Teach your child how to do price comparisons on the Internet to find the lowest deal possible for the item or service they would possibly purchase in the future. You can also look for promo codes and free shipping, while teaching them to wait until certain holidays when prices often drop.
Get Kids Financially Educated
Kids like everyone else just aren't born with a knack for handling money. They need to be educated like everyone else. The best time to teach them about money is when they are young and before they get into bad financial habits.
About the Author
Kandace Heller is a freelance writer from Orlando, Florida. She enjoys writing, reading and going to the beach. For those looking to sell their iPhones, Kandace suggests choosing to sell your iPhone to AppleShark.
Category: Budget, Education, Family Finances