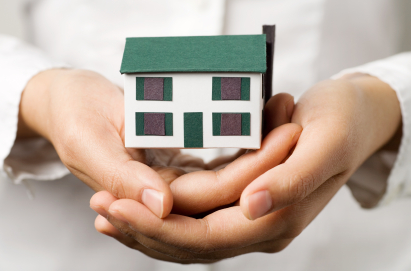 There are many good reasons to insure your home. A good insurance policy is like a security blanket; it can protect you in the event of a disaster. The problem with buying home insurance is that it can be quite confusing, and many people make the mistake of looking only at a policy's bottom-line when purchasing it.
There are important things that every homeowner needs to do before buying home insurance. Here's three things that you need to consider before buying a new policy:
Deductibles
It's important to figure out how much of a deductible you are willing to pay. If your deductibles are too high, you may find yourself in financial trouble. Before deciding on a policy, try to find out what all the deductible costs are; remember, policies have different deductibles for different disasters.
Some states allow policies to have deductibles that are as high as two percent for things like hail and windstorms. If you have a house that is worth half a million dollars, then you end up paying ten thousand out-of-pocket for the damages. This kind of financial hit is devastating to people who don't have the funds to pay it; when deciding on a policy, always make sure that you can absorb deductible costs.
Value
When you insure your home you are able to insure for replacement cost or cash value. This mean that in the event of your house being damaged the damaged property can either be replaced with something of the same quality or you can get straight cash for the value of the damage. Depending on your house and needs you may want a specific one, but be sure to decide what you are looking for before searching for insurers because knowing this could change the insurers you look at.
Coverage
A homeowner needs to decide how much coverage they need. If you buy too much coverage, you are throwing money away; if you don't buy enough, you may end up paying extra when a disaster strikes.
Lots of homeowner policies have a clause in them that makes you carry a minimum percentage of insurance on your home. If you don't carry enough insurance, you may face a dollar for dollar fine when something happens. This loophole has been used against many families; it can be devastating when you find out that you weren't properly covered. It is very important to make sure that you insure your home and belongings for the right amount.
Liability Limits
The experts at Eisenhauer Insurance Inc. which gives insurance quotes in Nova Scotia, feel that too many people ignore liability limits when shopping for insurance. These limits come into play when someone gets injured on your property. Most policies have a standard dollar amount that is given per occurrence.
If you are a pet owner, it is important to get higher limits. If you have low limits and something happens involving your pet, you may regret not having better coverage. Households with pools, swings and trampolines also need to think about higher liability limits. You never know what accidents will happen; it is best to be thoroughly prepared.
Ask Around
Now that you have some basic information about what you should be looking for in insurance, you can now start seeking out insurance companies. Start asking around with your friends and people whose opinion you trust. No matter what people suggest be sure to check out more than one.
There are lots of things to be concerned with when buying home insurance. Always ask questions and make sure that you get satisfactory answers. If you are persistent, you will end up with a policy that suits your household perfectly.
Category: Home Insurance