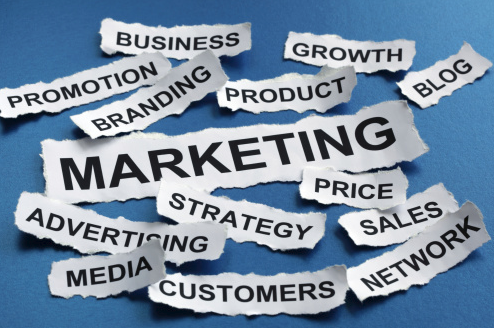 Striking a balance between spending enough money to keep a business moving forward and so much money that a business fails is a struggle for most small business owners. Deciding what expenses are necessary and which are not can be stressful, especially when the economy is unstable and money is tight. However, making financial decisions doesn't have to bring your business down. Here are five money-saving marketing tips for your small business.
Be Professional
Companies with poorly managed blogs or social networking pages as websites are not taken seriously. No matter how you choose to present yourself, make sure your image is appropriate and professional. Always make sure the grammar and spelling is correct on any information you distribute, online or otherwise. The better your presentation, the more people will be willing to trust you with their money. Use professional design and consult web design experts if necessary.
Connect Online
Almost every company relies on social networking to spread names, faces and services. It's cheap, it's easy and it's a great way to reach thousands of people a day. Integrate your social media exposure into your professional website to tie your online presence together. The more people learn about your company, the more customers you will have.
Personalized Merchandise
Everyone loves the word free. Entice your customers by giving them duffel bags, shirts or mugs with the company logo. Not only will these individuals be impressed by your generosity but they will be reminded of your company every time they see their free gift. Best of all, ordering a large amount of promotional items is often fairly inexpensive.
Start a Blog
Blogging is a great way to show prospective customers or clients the personal side of you and your business. Whether your posts are always relevant to the nature of your business or not, engaging individuals is a great way to market yourself. If you have no strong writers on your team, consider contracting freelance writers to improve your marketing strategy.
Stay Current
Marketing doesn't have to be expensive or complicated. Sometimes, simplicity is an asset. No matter what information you give to prospective clients, keep it current. Make sure web pages, social media pages and any flyers handed out to customers reflect timely, relevant information. The more your customers know, the more they will trust you.
Marketing is vitally important to a company's success. Luckily, there are many marketing techniques that will not break the bank. By staying professional, starting a blog and connecting online, your business can grow exponentially through your marketing efforts.
Author Bio
This article was written by Dixie Somers. Get affordable promotional items like personalized travel bags to help market your company.