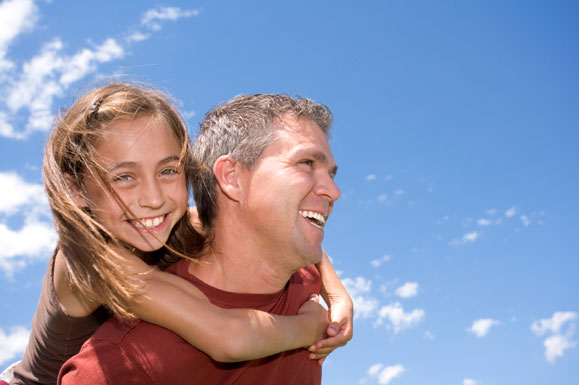 Being a father is never easy. Perhaps, as a child, we could never appreciate the pressure and stress he had to bear. But as a grown adult, we can now appreciate everything our parents did for us.
Of course, there are many ways in which we can show our parents how much we care for them. But there are some gifts that can truly enrich their lives. Here are some gifts of the financial nature that could help your father live a happier life:
Help plan for his retirement
Your father may already be retired or is about to retire soon. This means that he still has many years ahead of him and he can live his life as he pleases. Certainly, after a life filled with so many responsibilities, he deserves to enjoy his post-retirement years.
But for his dreams to be fulfilled, his finances should also be in place. It is necessary that he has some source of regular income. And you can help him in securing these. Make him understand the advantages that come with investing in traditional products like Fixed Deposit investment.
Help him get a basic idea about the same and how he can start investing in these. Start forming an investment plan that gives returns even after considering factors such as inflation and taxation.
With his investments in place, your father can now be at ease and in a better state of mind for a wonderful life, post-retirement.
Help him become a smarter investor
The thought of investing can seem scary for someone who is new to it. The different financial terms, the risk involved and the possibility of a loss can discourage many from even beginning their journey as an investor and make them go only for safe options such as an FD.
Hence, it is important that you help clear any misunderstandings that your father may have about various financial investment options. Note that there are various great books and financial magazines that can help him get a clear understanding about investments.
Help protect his health
Life can be enjoyed to the fullest only when one is physically and mentally in a great health. And a sudden health crisis can cause a lot of trouble. The financial burden that a medical emergency brings can further fill you with worries.
Hence, it is better to be prepared for such situations. There are various health insurance policies offered by different financial institutions. Help your father understand these and purchase a policy that covers all the important factors relating to your father's health.
You can also take the help of a financial expert. Each field has their own specialists. Cooking is best understood by a chef and art by an artist. Similarly, a financial expert is best suited to help form a financial plan that secures a person's savings into the best investment options in India.
Your father may soon be receiving his retirement funds. The best way to help him enjoy a secure future is to invest the funds in a diverse investment portfolio.
More importantly, without a financial expert, it may be harder to ensure that you have a proper financial plan in place. Poor investment decisions and resulting losses can have a grave long-term impact. However, with a financial expert's help, the whole process can be easier.
What parents do for a child, can never be completely repaid. They give us their love, help us learn, and they are always with us through all of the life's ups and downs. Once we grow up, perhaps the least we can do, is help them be financially independent.
Category: Financial Planning