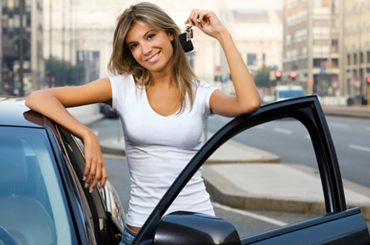 When you start the search for a family car, you will be looking for something that is practical above anything else. You may have dreams of investing in the latest flash-looking model to impress your friends, but you are just going to have to put that off for a few years. Here is a guide to what you should be looking out for when you choose a new family car to make sure you find the perfect model.
Seating Issues
Seating is one of the biggest issues when you start your search for a family car. Firstly, you will have to consider the number of seats. If you have a large family, you may have no other option than an MPV. Fold-up seats in the boot can also be a good option because you may end up transporting your children's friends around as well.
Sliding rear seats are not essential, but they can be useful. Not only will they help to increase the amount of boot space available, but they will also enable you to move your children closer to you, which can be useful on long journeys.
Stadium seating, where the back seats are higher than the front seats, is also worth considering. This can help to reduce travel sickness for children travelling in the back, which can be very useful on long journeys.
Boot Space
Having a good amount of boot space is essential for families, and your best bet is usually a hatchback. Not only do they tend to have more space, but access is often better. To find out just how practical a car is, take along your pushchair when you visit the car dealer and see if you can get it into the boot easily.
Safety
Safety is often the number-one consideration when buying a family car. Find out about the amount of airbags in the vehicle, and look out for other features like an anti-lock braking system (ABS), which stops the wheels locking if you are forced to brake hard.
Also take a look at the Euro New Car Assessment Programme (NCAP) score for the car to get an overall idea of how safe it is. If there is a chance you may need to fit a child seat in the front, make sure that you are able to deactivate the air bag. It is never a good idea to transport children in the front, but if it is a necessity then you need to ensure that you can turn the air bag off.
Doors
Choosing a car with five doors rather than three is important with a family car, but you should also look for a model that makes access easy. An MPV with wide rear doors, or even sliding doors, can certainly make things easier.
Family-Friendly Features
There are lots of small features that you can look out for that are not essential in themselves but which can make driving your family around much more comfortable. These include:
Air conditioning for long journeys
Lots of storage pockets for toys and food
12-volt sockets for plugging in gadgets and games
DVD players fitted in the seats for long journeys
Also, remember that a darker interior will hide spills and stains a lot more efficiently than a light interior, so keep this in mind when buying your new car.
Get the Right Car for Your Family
There are so many cars out there to choose from, so spend a good amount of time making sure you find the right family car. Keep all of the above considerations in mind when you start your search, and never purchase anything until you are entirely confident that it will be suitable for your family.
Josh Hayward works as a retired used car salesman. He enjoys writing in his spare time and sharing his insights with others. Click to learn about auto insurance in Ireland.
Category: Car Purchase