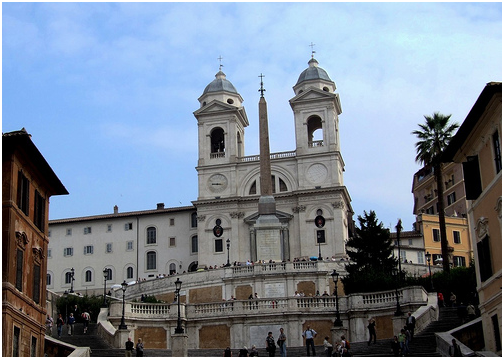 Experiencing Europe on a budget is much easier than most tourists think, especially if you take the time to plan everything in advance. In fact, there are several different ways that you can travel to the most popular tourist destinations without needing to spend a lot of money.
Keep in mind that the most expensive aspect of this trip is likely to be your plane tickets, so it is important to maximize your time in Europe to get the most out of your vacation. The following are some ways to help traveling throughout Europe be more cost effective on your budget.
1. Transportation
One of the best aspects of traveling through Europe is that you will have the opportunity to utilize a comprehensive train system that can easily take you to several different countries. Additionally, most cities have their own subway or bus system so that you do not need to rely on expensive taxis.
You will also have the opportunity to pre-book an airport shuttle to take you to your hotel when you first arrived in Europe. A ride from a provider such as Shuttle Direct, found online at www.shuttledirect.com, can be arranged before you leave home, and they will give you a relatively inexpensive, convenient and quick method for getting away from the airport so that you can start your vacation.
2. Free Museums
London offers a long enough list of free museums to keep art and cultural lovers busy for several weeks. You can also take advantage of Free Museum Day on the first Sunday of every month in Paris, and many other cities offer similar programs. It is definitely easy to understand why the opportunity to see thousands of beautiful pieces for free is so attractive to tourists when you consider the fact that some of the finest art in the world is housed in European museums.
3. Street Performers
Even if you are working with an extremely limited budget that will not enable you to enter most paid attractions, you can still have a memorable experience by strolling through the streets of cities such as Paris so that you can view stunning architecture and enjoy the many talented street performers. In fact, the street performances that you see are likely to provide you with some of your favorite European stories and photographs.
4. Discounted Lodging 
Although it might be tempting to check into a hotel in the heart of the tourist district, you can save a lot of money by looking into lodging options that are a few miles away. Keep in mind that you can easily use the public transportation system to take you from your hotel to all of the hot spots in each city that you visit. It is also a good idea to consider alternative lodging options such as temporary vacation home rentals because this will provide you with the opportunity to cook your own meals.
As you can see, there are many different ways to take advantage of everything that Europe has to offer without needing to have a large budget. If you are planning to visit multiple cities during your trip, you should also consider flying open-jaw so that you do not incur the expense of returning to your original arrival location.
Lisa Coleman writes to share some tips on how a person can experience Europe while maintaining a healthy budget. She recently viewed online at www.shuttledirect.com some great rates on airport shuttle services throughout Europe that can meet such a budget.
Photo Credit: http://www.flickr.com/photos/gnuckx/3492528160/
Category: Travel