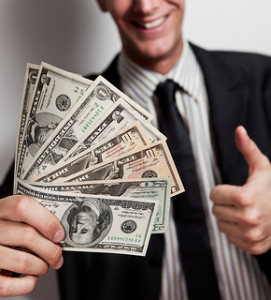 It is reasonable to assume that your contribution will be utilized properly when you make a donation to a nonprofit organization. Unfortunately, there have been several reports, including a recent investigation by the Washington Post, that prove that the world of nonprofits is filled with cases of embezzlement and fraud. To make matters worse, many of these issues are never publicly disclosed. In other words, you could be making a monthly donation to a nonprofit that has a long history of misappropriating funds.
How Does Fraud and Embezzlement Happen?
Any organization, regardless of whether it is a nonprofit or for-profit business venture, needs to rely on each employee to be honest and dedicated to the ideals of the company. Additionally, the bookkeeping process at some companies is sorely lacking and is not audited on a regular basis, and this can leave the door open for unscrupulous individuals. For example, the American Legacy Foundation lost approximately $3.4 million due to fraudulent transactions with a few businesses that were inaccurately classified as a barbershop and a computer supply warehouse.
According to the investigation that was launched into this issue, the company's former vice president also received direct payments for services that were never rendered, and he now runs his own business in Nigeria. Although this misappropriation of government funds is heinous enough, the situation has become exacerbated by the fact that the nonprofit originally claimed that they had only lost $250,000. Additionally, the American Legacy Foundation's officials waited three years before they moved forward with an investigation into the fraudulent activities that had caused so much money to disappear.
How Common Is This Issue?
Unfortunately, several nonprofits have been hit by cases of embezzlement and fraud. Officials from the AARP disclosed in 2011 that they had lost $230,000 due to billing irregularities and embezzlement. Although this is a large amount of money that deserves to be fully investigated, there have not been any arrests or charges filed over the past two years. Another prime example of embezzlement can be found with the $2.5 million that was stolen from the Legal Aid Bureau in Maryland.
Fortunately, this particular case ended with the conviction of two individuals, including the company's former finance director. Kevin W. DeVore, a criminal attorney at www.devorelawoffice.com has participated in many embezzlement cases, and remarks, "Embezzlement cases are challenging on many different levels."
Which Nonprofits Have Lost The Most Money?
It is difficult to conclusively state which nonprofits have been bilked out of the most money because many cases of fraud and embezzlement are hidden from the public. However, there have been several notable cases such as the $106 million that was drained from Yeshiva University's bank account due to the infamous Bernie Madoff investment scam.
Another major case of fraud was discovered by The Conference on Jewish Material Claims Against Germany.
This nonprofit group based out of New York was created to help Holocaust survivors. Unfortunately, they have lost an estimated $60 million due to criminals making claims with fake identities.
As you can see, a wide variety of nonprofits have fallen prey to the fraudulent actions of their employees and criminals operating outside of their company. Because of this, billions of taxpayer dollars have been lost due to government grants, and there is no indication that this problem will get better in the foreseeable future.
Nadine Swayne is a freelance writer with an interest in criminal law. She recently researched online at www.devorelawoffice.com how an attorney can assist in this type of a case.
Photo credit: http://www.flickr.com/photos/76657755@N04/6881496274/
Category: Law