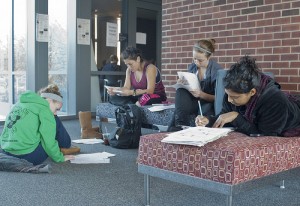 Preparing to enter a college, university, or trade school to begin your education can be a very exciting time. Many students assume a quick student loan will be all they need to worry about to get going and take care of tuition payments. However, there is actually quite a lot of research that should go into your financial decisions as a new student. So, where should you begin? When it comes to financing your higher education, there are many solutions online that most people simply do not know about. Below are a few of the solutions that you can trust when it comes to obtaining financing to improve your life.
One – The online system of the university or the college that you hope to attend
The first place that you might want to look for a financial boost is the actual college or university that you are looking to go to. Usually, the university itself will have plenty of plans for people including payment plans, grants, scholarships and work study programs. These programs are especially prevalent in schools for continuing education with adults. If the actual programs are not online, then call up the admission office of the school in order to get the menu of options.
Two – Local private grants
Next, you can look to state and local websites. In many cases, local companies (and international companies with local branches) will partner with focused educational institutions to provide students with grants in return for an internship or employment down the line. This is one of the best options for people who are looking for financial leverage as it creates an opportunity for employment in the future as well as relief of the burden of becoming educated for the job.
Three – Government grants
Next, you can look to government sites for grants and loans that apply to you. There are many different kinds of specialized options for people who are looking to continue their education. Although there are many requirements that a student must uphold in order to keep the money from these grants and loan programs, the government is usually one of the more lenient entities when it comes to paying back outstanding loans as long as your paperwork is turned in on time.
Four – HigherOne.com
HigherOne.com reviews will tell you that it is a website that is set up for the single reason of trying to help people find financial leverage for their continuing education program. With HigherOne.com, you will be able to determine how effective loan and grant programs are as well as find programs that you may not have been aware of before. The site is one of the more well organized of any private website on the Internet. It is also one of the most well updated sites, so you will always get the absolute latest on the money that you need.
There are many new things to navigate when it comes to funding a higher education. You should thoroughly research the resources available to you, and learn all that you can so that you can be adequately prepared to responsibly deal with your education finances and budgeting.
Category: Uncategorized